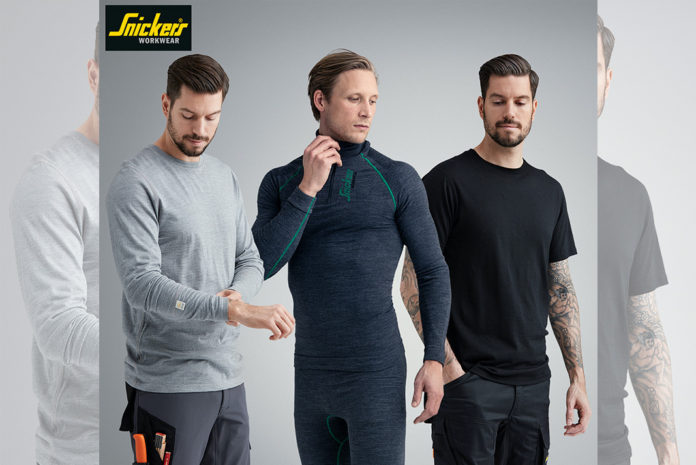 Snickers Workwear is offering 'all natural' 100% Merino wool mid and base layer clothes that are designed to offer 'optimal comfort' when working in chilly autumn and winter conditions.
There are short and long sleeve T-shirts as well as leggings and topwear.
Merino wool is said to be extremely soft, and naturally odour-preventive. It's also temperature-regulating, repels water, dirt particles. It's anti-static and Snickers Workwear ensures that the wool it uses is produced in 'kind-to-animals', 'Mulesing-free' environments.