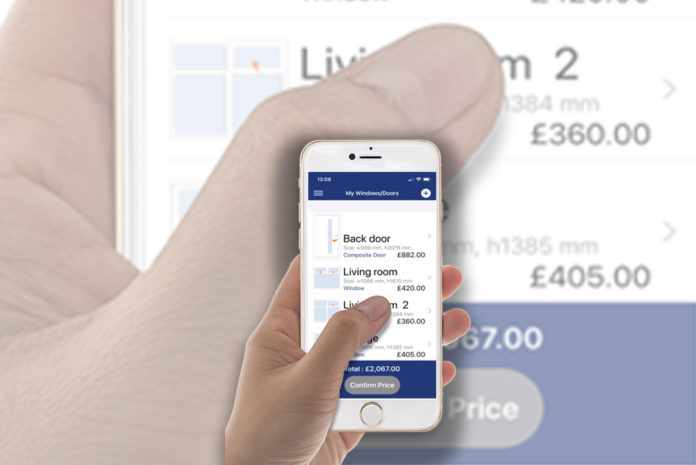 The company behind a new double-glazing pricing app is giving all installers a free two-month trial of the software.
As installers look to capitilise on demand after the Covid-19 lockdown, Virtape, a sister company of Leads 2 Trade, has decided to provide the trial of its Double Glazing App to help.
According to Virtape, homeowners can download the app from the installer's website onto a smartphone, use it to measure their windows and doors and select the colours and styles they want, and then submit the information to receive an accurate price in under 90 seconds. They can then confirm it by booking a survey and signing up in the normal way.
Virtape managing director, John Cohen, said: "Double Glazing App has the potential to revolutionise the way installers generate leads and sell replacement windows and doors by providing them with instant leads, more leads from their existing website visitors and better conversion rates.
"We want them to see the benefits first-hand, which is why we have decided to offer a 60-day trial completely for free."
Double Glazing App also gives you the opportunity to offer a monthly finance option alongside the sale price, while new software updates allow all app users to be tracked and communicated with.
"The home improvement market is buoyant at the moment and we want all installers to be able to take advantage of that," added John. "And with more and more homeowners looking for affordability before they even get involved with sales, being able to generate leads quickly and remotely is even more important. That's why it's vital installers don't miss out on this offer."
After the 60-day period, installers who want to keep using it can just pay a licence fee from month three. For those who don't, the app will simply be removed.
To register for a free trial, visit: www.doubleglazingapp.co.uk/smartphone-quotes