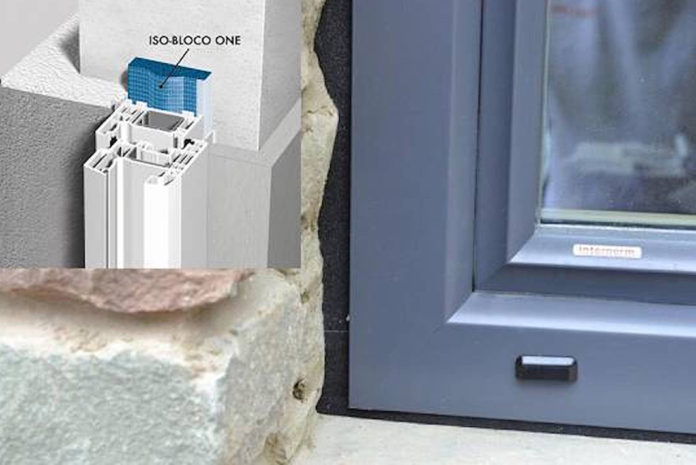 Iso-Bloco One window and door frame sealing tape has gained formal recognition of its weathertightness performance following assessment and Certification by the British Board of Agrément.
Iso-Bloco One is a multifaceted joint sealing tape that provides weathertightness (resistance to driving rain, airtightness/vapour resistance) and thermal/sound insulation. The product's innovation and high performance is said to have led to its specification at Bloomberg's European HQ in London, a RIBA Stirling prize winner described as a 'once in a generation project'.
The tape was developed by Iso-Chemie to seal window/door frames and address thermal and sound insulation issues. The manufacturer, which produces products for air-tightness, weather protection, structural and fire rating sealing, recognised the need to gain independent certification to give building designers confidence when specifying Iso-Bloco One. The BBA Certificate (20/5721) assessed weathertightness only.
"The BBA is the premium, recognised certification body in UK construction," said Andrew Swift, Iso-Chemie's sales and operations manager GB & ROI.
Jack Georgiou, BBA principal certification scientist, said: "Certificating innovative, new construction products such as this is at the heart of our business. The evaluation included assessment of test results measuring resistance to driving rain, air permeability and water vapour resistance and the agreement of manufacturing and production control specifications."