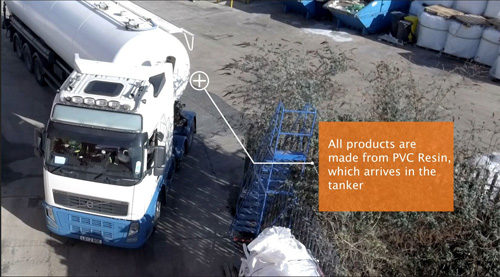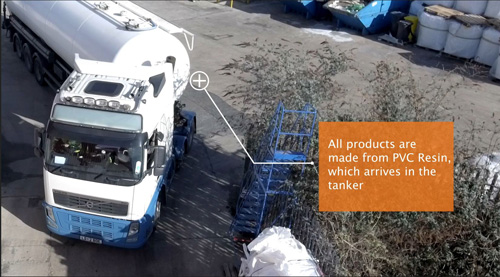 Freefoam Building Products has announced the launch of a new video featuring all aspects of the production process of its fascia, soffit and guttering products.
The video explains each stage, from the arrival of the raw materials on site, through the extrusion of PVC in the production process, to storage and distribution of the finished product.
Louise Sanderson, marketing manager, explaind: "This film gives us the opportunity to demystify the process and explain simply and clearly how our products are made. It's fascinating to see how we take simple raw materials in powder form and create an end product that will still be protecting roofs and homes around the country in 50 years' time."
Freefoam claims to have made considerable investment in its UK facilities over the past 19 years – even changing the skyline of Northampton with its 21m high mixing plant.
The production facility operates 24 hours a day, seven days a week and employs 92 people on site. The video also helps to illustrate the scale of this manufacturing operation and warehousing facilities.
Geoff Barnett, technical operations manager, said: "We're proud of what we make and of our site and this video gives us the opportunity to showcase the facilities we operate and the products we produce. Because of the investment we've made, we have full control of the whole process, managing and fine tuning every stage to create materials that are hard wearing, fit for purpose and guaranteed to last."