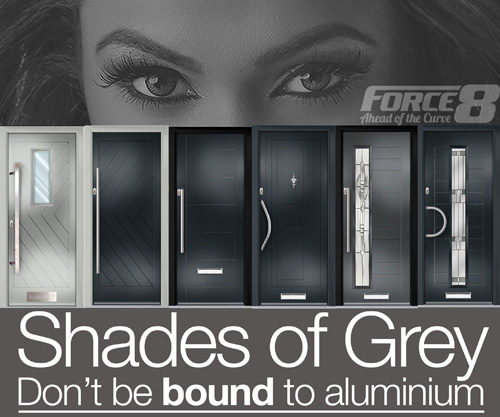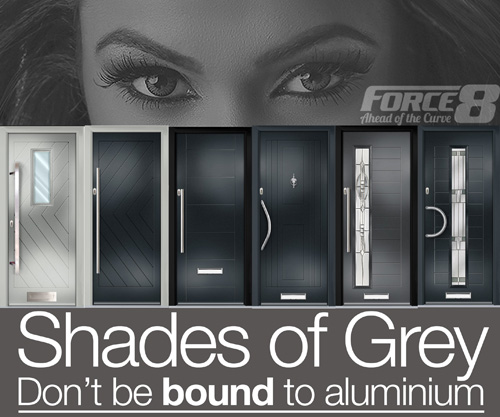 Manchester-based fabricator, Force 8, has recently announced the introduction of its smooth finish composite doors which, the company says, bear a striking resemblance – especially when in shades of grey – to an aluminium door that would typically cost around four times as much.
The doors are available in 50 different shades of grey, including various shades of silver grey, then anything between black and white, which Force 8 can reproduce with a sample or RAL number.
The company is offering the smooth finish across its entire door range, but feels that it is especially suited to the ultra-contemporary Decadence range.
Dennis Sumner, managing director of Force 8, said: "The trend in windows and doors for sleek lines in shades of grey continues to grow, but many homeowners simply can't justify the cost of an aluminium door.
"By combining our new smooth finish with one of the doors from our Decadence range, it is possible to create an ultra-high-end look without the price tag."
To complement the aluminium-look finish, Force 8 offers a range of hardware in Blu 316 grade stainless steel, all of which comes with a lifetime guarantee.
A recent addition to the contemporary Decadence range is the two-tone Zermatt door.
The company believes that the door, which boasts a 44mm slab with 4mm skin, is the only one on the market with the striking two-tone colour effect – a feature usually found on aluminium doors.