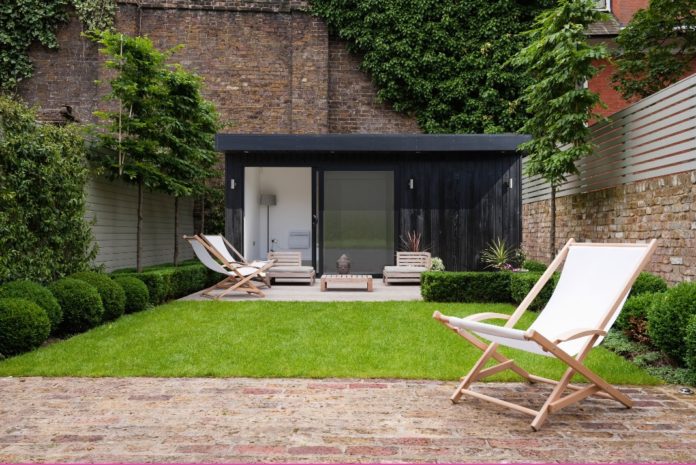 Backed by former Polyframe director Martyn Buckley, Making Your Space claims to be the garden room partner for the trade, thanks to a dedicated manufacturing facility and product range that's been designed with the adoption of the latest off-site construction techniques. The UK market for garden rooms is expected to explode, in 2022 and beyond, as an increasing number of consumers look to work from home, while the others look for a gym, reading or music room, cinema pod, space for the kids or as a place to entertain. There's no planning permission required; all that's needed is a suitable flat base and a low voltage electricity feed, with the preparation already made in the factory for ease of installation and typically delivered on two to three pallets.
Modular garden rooms have been designed with quick-fix structurally insulated panels (Sips) construction wall cassettes that simply slot into place and clip together. Estimated build times are around two to three days, from start to completion, prior to any additional works eg plastering. A wide range of aluminium and PVC-U windows and doors can be incorporated within the design options, along with an EPDM roof.
There's a strong brand behind this trade-only product proposition, with brochures, installation and product specification guides, and a unique garden room builder on the website at makingyourspace.co.uk, where everything can be built in 3D and priced directly with the consumer, with pre-determined profit margins. This software module can also be placed on the websites of design partners too, based on Business Micros' new Touch platform.
Ryan Crossley, director of Making Your Space, said: "We believe that this is the perfect garden room proposition for the trade, and we've spent the last 12 months getting everything right, from marketing, product design and business operations with a four-week delivery. We're already putting on training days for installers and are actively looking for design partners from across the UK."
For further information on becoming a design partner with Making Your Space, and its trade-only range of premium garden rooms, call 01422 385 613, visit makingyourspace.co.uk, or email hello@makingyourspace.co.uk. The business is based in Halifax, West Yorkshire.