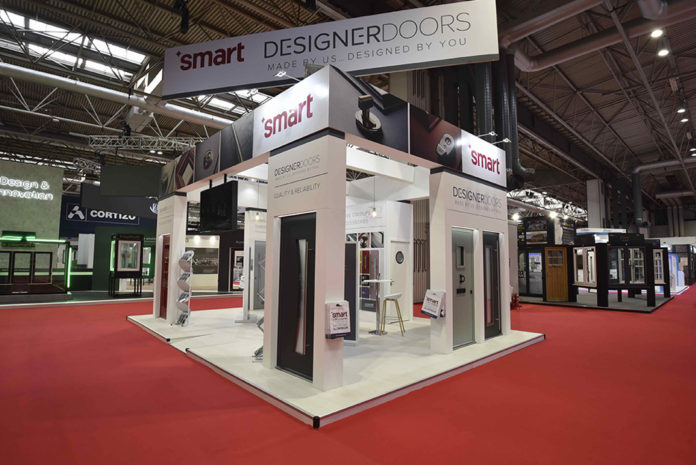 Smart Architectural Aluminium displayed its high-quality, high-performance Designer Door range at this year's FIT show.
Launched last year, the Smart Designer Door range is said to feature a wide choice of styles and designs, from the contemporary Modern collection, to the Traditional, Cottage and Vintage portfolios, which are suited to more rural properties or the styles of the Victorian, Edwardian and Regency eras.
Smart's managing director, Eddie Robinson, said: "We showcased the new doors at Futurebuild 2019 where we were able to present the range to architects and developers; the FIT show provided the perfect platform for us to also talk to window installers about the features and benefits of the new doors and the fantastic opportunities they present.
"We have great breadth and depth in our existing window and door ranges which are proven in projects throughout the UK. The new Designer Door range creates a true flagship product, with high-security, high-performance and outstanding quality. The doors are available now through a network of more than 80 of our fabricator partners across the UK and we're looking forward to working closely to establish Designer Doors as the premium product in the market."
On display at the show were a number of style variants, all of which are complemented by a range of size, glazing and door furniture options, as well as a spectrum of colours and finishes from Smart's colour palettes.