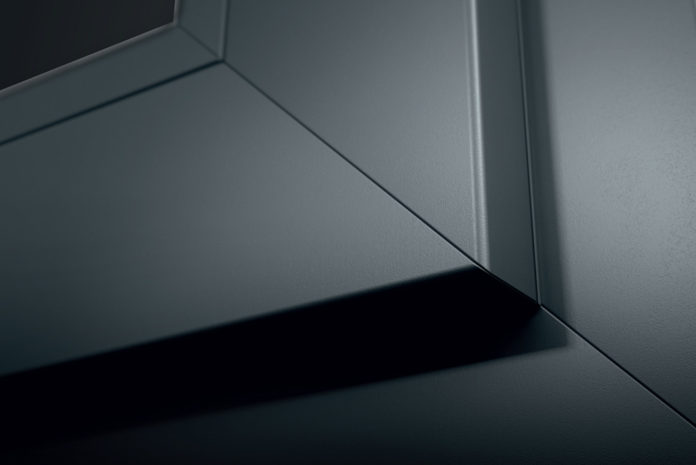 Trade fabricator, Modplan, has added Spectral, the new material from Veka, to its range. Modplan's sales and marketing director, Justin Williams, said: "We support fabricators by giving them a competitive edge in the products and services we provide. Spectral provides the sophisticated matt finish that today's insightful, style-conscious consumers are looking for."
Spectral is an exclusive material developed by Veka Group. It reportedly uses next generation surface technology to create a finish that is 'unrivalled' by any other matt PVC-U surface on the market. According to Veka, it reflects less light than most 'flat matt' finishes, generating an 'ultramatt' appearance that absorbs rather than reflecting light. This is designed to create a denser, richer quality of colour for a unique appeal and a, velvet-like feel to the touch.
The surface is said to be highly durable, extremely scratch resistant and anti-fingerprint. It is also resistant to UV light, extreme weather conditions and harsh chemicals. It comes with a ten-year guarantee and at the end of its life, it is fully recyclable.
Spectral is available in platinum grey, umbra grey, anthracite grey and graphite black and one or both sides of the product can be laminated. The finish can also be used in conjunction with other colours from the Veka Group Variations range. For example, a Variations white woodgrain can be used on the internal face and Spectral in anthracite grey on the external face.
Justin concluded: "By being one of the first fabricators to bring Spectral to the market, we're demonstrating our ability to stay in touch with trends and rapidly react to market demands. It's an example of the Modplan difference and how we add value to our customers' businesses."