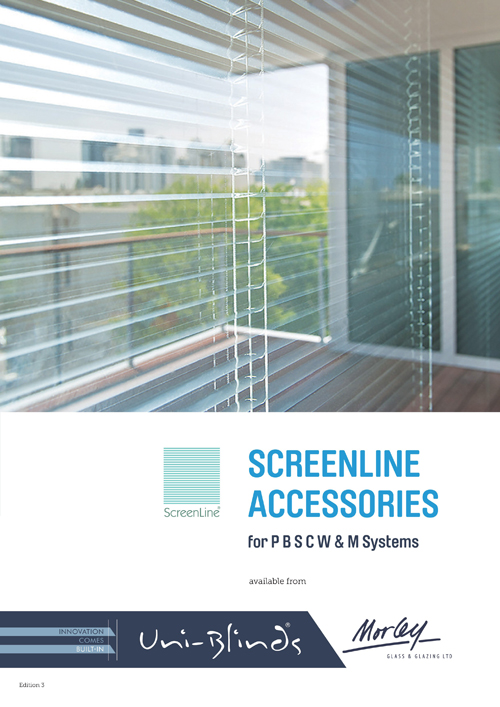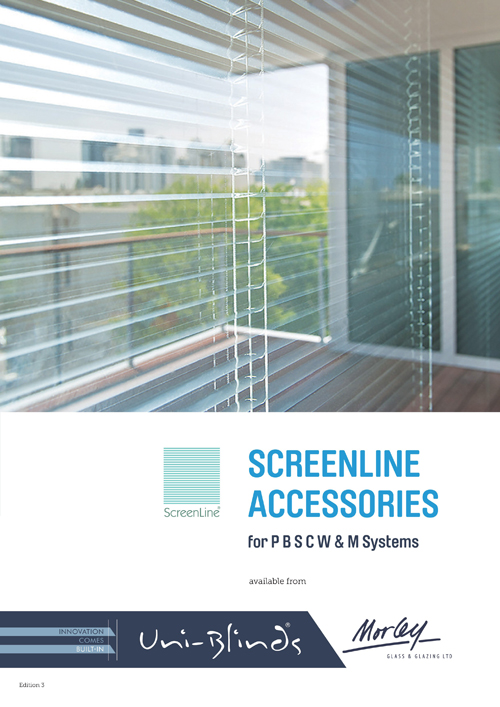 Uni-Blind manufacturer, Morley Glass & Glazing's extensive stock of accessories and spare parts for the ScreenLine integral blind systems is now featured in a new brochure, available to download from the company's website.
Ian Short, managing director at Morley Glass & Glazing, said: "The brochure has been designed to make it even easier for fabricators and installers to do business with us.
"We stock the biggest range of ScreenLine accessories and spare parts in the UK. So when you need a part for our Uni-Blinds or any ScreenLine integral blind system, we'll make sure you have it within 24 hours if we have it in stock.
"As the largest ScreenLine fabricator in the country, we have daily deliveries from Pellini in Italy and can supply any other spare parts within five to 10 working days – whether you originally purchased your ScreenLine blind system from Morley Glass or not."
The range of ScreenLine spares available from Morley Glass next day includes items such as cord kits, cord tensioners, external magnetic sliders, transparent wands, battery modules, solar panels, battery chargers, transformers control units, replacement remote control devices and clips, knobs and end caps for all systems.
To request a brochure call 0113 277 8722 or visit www.morleyglass.co.uk