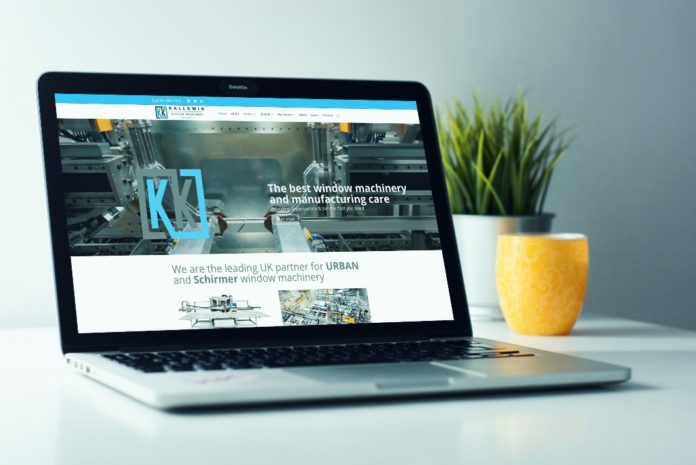 Window machinery expert Kall Kwik has launched a new website, showcasing the support it offers to customers and its extensive range of machinery. Kall Kwik's ACE partner scheme, which stands for advice, care and engineering, offers fabricators dedicated support throughout the entire production process, to help get them most out of their machinery.
"We do things differently at Kall Kwik, placing a greater emphasis on support and aftercare, which is why we set up our ACE partner scheme," said Chris Bailey, Kall Kwik's business development manager for the UK and Ireland. "Window machinery is dependent on all the intricate details. Every cog needs to be working as smoothly as possible to help businesses operate efficiently. Our experience in the industry means we can provide an unrivalled level of advice, care and engineering, through the entire production process, to make sure our customers are getting the optimum performance from their machines.
"We're pleased that our new website is up and running, so that fabricators can read more about our ACE scheme and how they can benefit from being a partner." Kall Kwik is the UK's leading partner for Urban and Schirmer machinery. The new website shows the entire range, including a quote service, to help smooth the buying process.
"It's great that fabricators can now see our complete range of window machinery," added Chris. "We're committed to making life easier for our customers and our new-look website, which can be found at www.kallkwik.uk.com, is an ideal place to show this. The product pages list all the benefits and personalisation options for our whole catalogue of machines, as well as a quote request function to provide a quick and helpful service to fabricators."