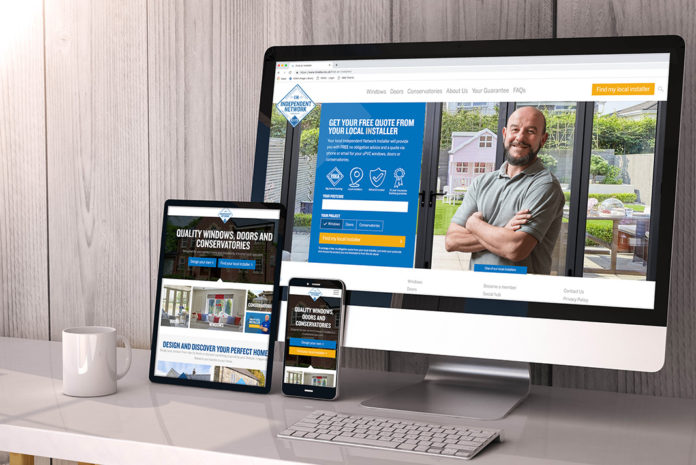 Independent Network says that its new website has been designed to make it easier for homeowners to find information and connect with their local member.
Veka Group's head of partner programmes, Karen Lund, said: "We're really excited to launch the new website which I personally believe will set a new standard for the industry.
"A huge amount of hard work has gone into it, and there are lots of innovative new features and interactive areas which should prompt an increase in traffic, raise the profile of IN and, in turn, our membership across the country. The launch of the new site is being supported by paid-for digital advertising, and also coincides with Independent Network's collaboration with Sainsbury's and House Beautiful Magazines.
"The previous Independent Network site was only three years old, but we had identified areas that could be improved and – like our members – we are not satisfied with anything less than perfect quality.
"Key features of the new site include; the 'Find Installer' form which has just two simple steps for homeowners to complete in order for their local member company to get in touch. A new Visualiser (price guide) tool that allows users to select product, house type, colours (inside and out), and sizes, to get an estimated price. This whole process is very interactive and visual, allowing customers to see their chosen products on a property that resembles their own home.
"There's a new 'Knowledge Area' where we provide answers to anything and everything PVC-U related! Our installers are the most professional and well-informed in the industry, and we wanted the website to reflect the knowledge and experience that consumers can expect from their local member company.
"The whole ethos of IN is to put the consumer in control; to offer peace of mind when choosing a company to carry out important home improvements. The Knowledge Area is empowering for homeowners because it explains and demystifies all the hard-to-understand elements of product and service, so that investing in windows, doors and conservatories is not a daunting process.
"We've included an 'Inspire' area on the site, which is a fun tool that suggests what Veka Group products might suit homeowners best, based on the answers to five simple, visual questions about home and style preferences.
"With the rise in demand for coloured product, we have made sure that each product page has the option to view our fantastic range of 14 ex-stock colours. Dependent on product, selecting a shade will alter the image to show how it would look on your chosen window or door.
"The digital landscape changes daily and we know that consumers expect more from websites than simply an online brochure. The new site has been designed to 'make the most' of the web experience by being interactive and useful in a practical and valuable way that couldn't be achieved on paper or over the phone."