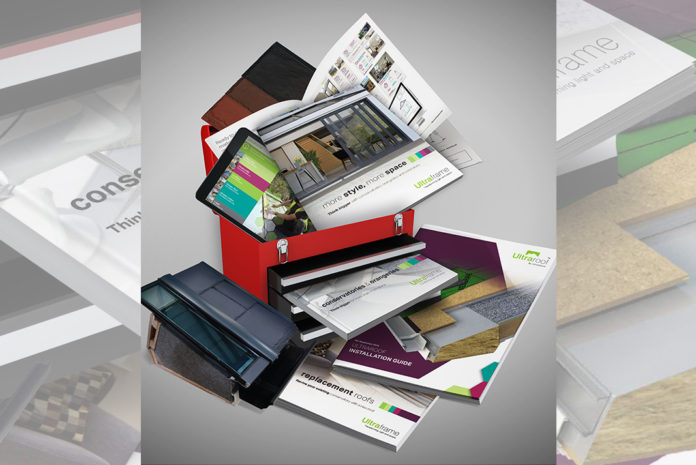 Covering everything from bespoke websites, and ready-to-go-campaigns, through to bespoke retail brochures, point of sale materials and installer apps, Ultraframe's new brochure summarises the whole package in one 'easy-to-navigate' document.
Ultraframe's head of marketing, Andrew Parmenter, said: "We believe that within this brochure is every marketing tool that an installation company could need to promote their business, both online and offline, and ultimately generate quality sales leads."
Detailed for the first time within the new brochure is Ultraframe's Cuckoo online marketing portal, which is exclusively available to Ultraframe customers from May. Using Cuckoo, Ultraframe customers can create fully bespoke and personalised brochures and multi-channel campaigns, as well as creating and sending personalised bulk emails using a series of templates created by Ultraframe. An image library can also be accessed for those wanting to create their own marketing collateral and online orders can be placed for the conservatory and extension specialist's range of samples. The new Cuckoo system, which pre-populates the range of items with logos and contact details, will be available to all Ultraframe customers.
The brochure also details a range of online tools, including Virtual Reality Tours, online quoting or even the option to create a bespoke new website.