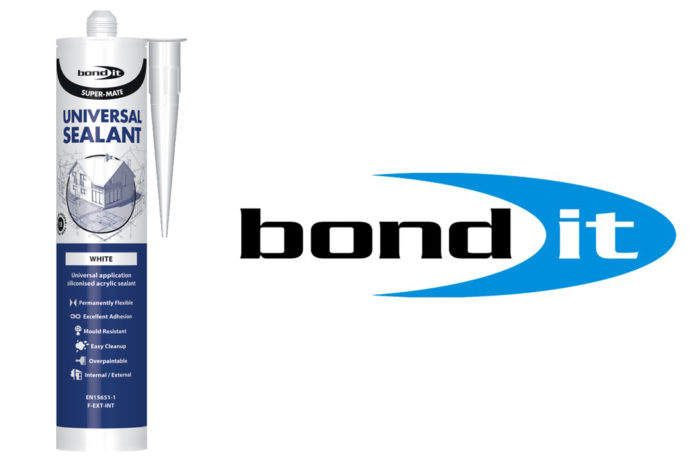 Bond It, the manufacturer of sealants, adhesives and building chemicals, has launched a new product to compliment its growing sealants range.
Super-Mate is a universal, high quality siliconsed acrylic sealant which is said to be an economic alternative to silicone and waterbased sealants. According to Bond It, it is suitable for use in a variety of interior and exterior applications and tests have shown that it performs better than many other silicones and sealants currently on the market.
Reported to be ideal for sealing in bath rooms and around bath tubs as it is antifungal and has more flexability than other acrylics, it contains a 'powerful' fungicide to prevent mould growth. Bond It, says that it will also seal around timber, metal and PVC window and door frames and fill gaps and cracks in general decorating applications such as brickwork, stone, plaster and concrete. As it contains no solvents it will also bond polystyrene coving and tiles, cork tiles and wood block flooring.
Super-Mate is reported to have excellent adhesion characteristics and provides a permanently flexible long lasting seal which adheres to virtually any materials. It remains permanently flexible, is mould resistant, can be over painted and easily cleaned up with water.