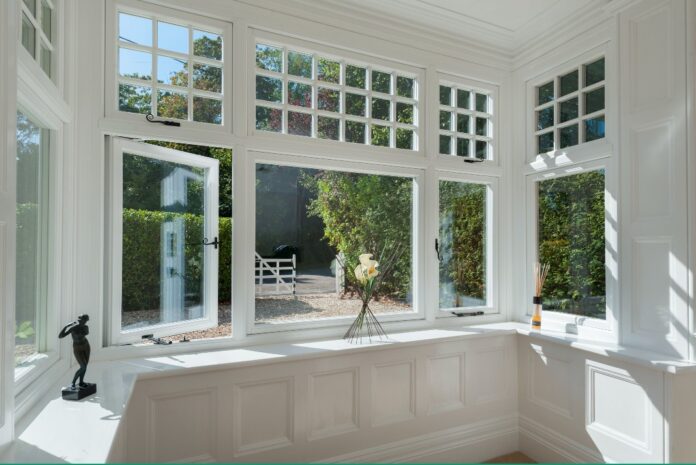 The Residence Collection has reported being ahead of the game when it comes to the updated building regulations. "The new building regulations came into effect last week (on 15 June 2022) and we were well equipped for the changes here at the Residence Collection," said Jo Trotman, marketing manager for the Residence Collection. "We're proud of our products, and the fact that we already met the new standards prior to them coming into effect says a lot about our future-proofed design.
"Not only do we boast bespoke heritage designs but modern technology too. For fabricators and installers looking for a window supplier that meets these new regulations, we're here to help and answer any questions along the way."
For installations from 15 June 2022, the building regulations specify improved energy efficiency and ventilation. An update to the Part L regulation includes a new standard for U-values, which must be 1.4 or less. A U-value plays a fundamental role in the efficiency of a home as it is a way of measuring the transmittance of heat. The lower the number, the less heat is transferred, thus paving way for a better insulated and more efficient home.
The Residence Collection already met the requirements from its first launch 10 years ago. Boasting a 1.2 U-value or lower, the Residence Collection goes above and beyond with its 1.2 U-value with standard double glazing and as low as 0.7 with triple glazing. This ensures that the products are prepared for future updates too.
The Residence Collection team prides itself for having created a leading flush window and door system. While the team specialises in bespoke timber-alternative windows, the heritage design does not fall short on modern technology.
Another regulation update affecting windows is Part F, relating to ventilation, and its new requirements around trickle vents when adding windows to a new home or replacing windows in an existing home. It's worth noting that these regulations may differ for historic and traditional buildings like listed buildings and conservation areas: there is an exemption that the homeowner can apply for from the planning council. All window systems supplied by the Residence Collection have the ability to facilitate the required trickle vents systems. Read more about the colours offered by Residence Collection.