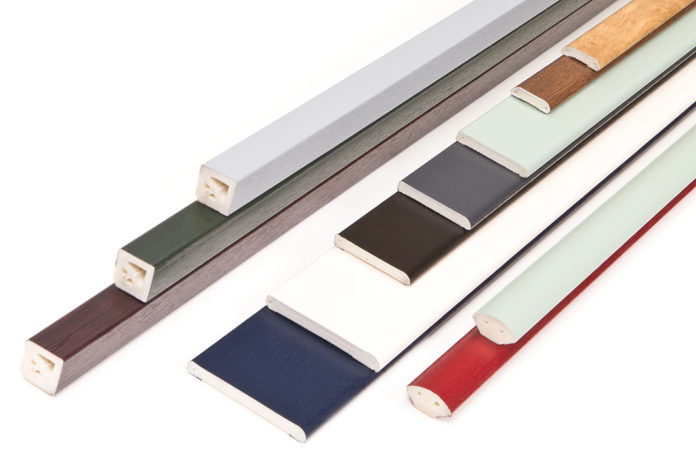 Endurance Doors has launched a range of perfectly matching finishing trims, alongside one of its solid timber core composite doors. Through the online door designer, customers also have the opportunity to add these finishing trims that have already been cut down to a 2.3m size to their order.
Endurance says that the addition of these coloured matched trims is a major plus for installers, as these products have been cut down to size for a small van and are colour matched, so there's no need to source full sized packs through their respective local plastics stockist. The profiles include 25mm 'D', 45mm flat, 65mm flat, 20mm square and a 17.5mm quadrant with no minimum order quantity and these products are also available on short lead times.
The trim packs are available in 16 colours including elephant grey, anthracite grey, pearl grey, Chartwell green, cream, French navy, racing green, rich red, raven black, schwarz braun, golden oak, Irish oak, walnut, rosewood, mahogany and white. Endurance adds that a number of preferred installers are already starting to take up the packs, which also help them manage stocks of various trims and colours, so they have just enough product for each job and in doing so helping to cut down waste.
Stephen Nadin, managing director of Endurance Doors, commented: "Given the resources of us as Rocal Group, we have both in-house extrusion and foil wrapping and so we decided to harness this with the launch of our finishing packs. It makes the job of the trade far easier, reduces unwanted travel time to a local plastics stockist and reduces waste, so there's an environmental benefit too!"