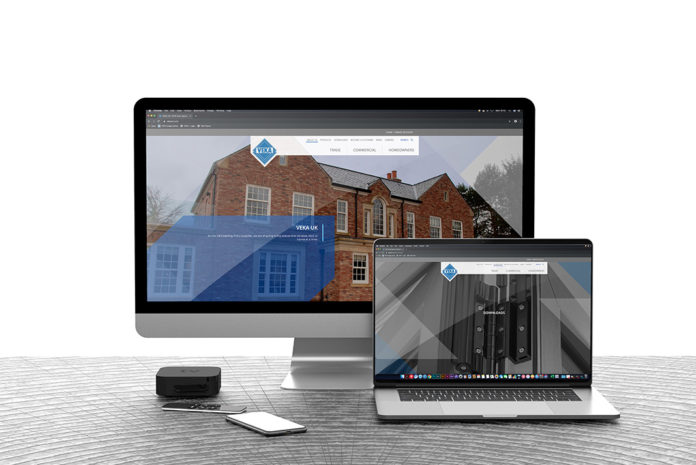 Veka UK has launched a new website that, it says, has its customers at heart. Marketing director, Dawn Stockell, said: "It may well say Veka in the URL, but this site really belongs to customers (both internal and external, existing and potential). Using visitor data from our old site and drawing from digital best practice learnings, we developed a site that is easy to navigate, supports an array of visitor types and is able to answer their questions and provide all relevant information.
"We've simplified the access to Veka documentation, brochures and technical downloads by adding an intuitive filter functionality so they are readily available to anyone that needs them, rather than being 'tucked away' in a 'customers only' area. We also created a dedicated downloads area – with a free text search facility and simple-to-use filters.
"One of the more innovative aspects of the new design is the intuitive dashboard area. Registering for the site allows you to personalise your dashboard by saving your favourite documents for quick access, as well as selecting your brand and product preferences for suggested items. When signed in, your dashboard will then automatically display your recent downloads and send notifications when a document you've saved has since been updated. This means you'll never miss an update! In this area you'll also find the direct contact details of your BDM, as well as receiving personalised messages from them.
"Everything on the new site has been created with our customers in mind, including the new homeowner area. The brand-building section gives consumers a better understanding about who and what Veka UK 'is', so they are aware of product brands Veka, Halo and Imagine's countless benefits when it comes to choosing an installer and investing in home improvements.
"Our products represent the quality and innovation you would expect from a world leader, so we've ensured our new website does too.
"Veka UK has a strong digital focus, staying ahead of the curve so our customers can do the same. This is the second of two purposeful websites we've built in the last six months (this new Veka UK site follows the success of the new Independent Network site) and we're delighted with the results."