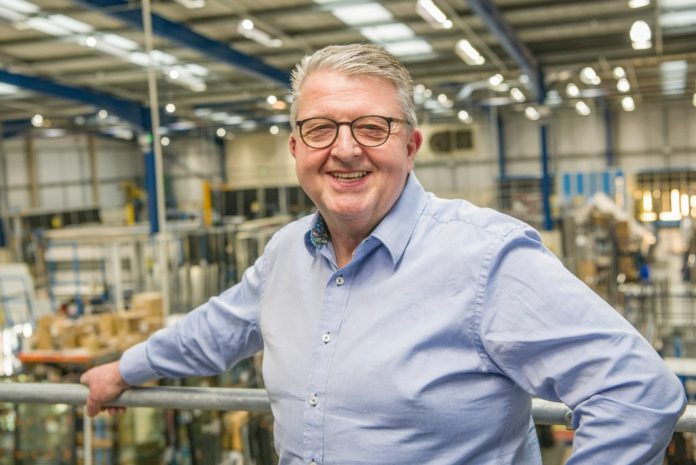 Morley Glass and Glazing launched a giveaway of free virtual showrooms last May, to help installers provide an improved digital service. One year on, the winning businesses have reported success as a result of the initiative.
Businesses have reported a significant rise in website visits, and appointments from customers who may not have visited a physical showroom. Companies including McDermott Windows, Heath Windows, Droylsden Glass and Sapphire Windows are just a few that have benefitted from the technology.
Since the start of the Covid-19 pandemic, Morley Glass and Glazing has created 50 virtual showrooms, with the help of Videoproduction4, the National Fenestration Awards and the virtual exhibition platform, Fenex. When real-life showroom visits were off the table, virtual showrooms allowed installers to grow their business in the most challenging of times. Each virtual showroom, worth £1,500, allowed online visitors to see the diversity and experience the quality of products available.
Emma McDermott, business manager for Blackburn-based McDermott Windows, said: "Lockdown has meant we have had to look at things differently. The virtual showroom has enabled us to showcase our products in a really detailed way. Also, we can demonstrate that we do have an authentic base which is reassuring for many people to see.
"We really do appreciate that this was given to us by Ian at Morley Glass. He is just a fantastic guy and so supportive of people in this industry. I can't speak highly enough. We are very grateful to him. He sees work in this sector as collaborative and we will always support him because of his generosity."
Kevin Thackery, managing director of Droylsden Glass, Manchester, said: "What a brilliant tool this has been, particularly during current restricted climates. The virtual showroom has really supported our business. We do now always try to promote it and we gain such positive feedback from visitors to the site. This business has remained strong, and we feel that the virtual site has greatly influenced that."
Ian Short, Morley Glass' managing director, volunteered his services as soon as the idea of a virtual showroom giveaway was floated. He worked closely with Lee Clark, director of Fenex and the National Fenestration Awards, to get the project off the ground, and assisted the winning businesses as soon as possible.