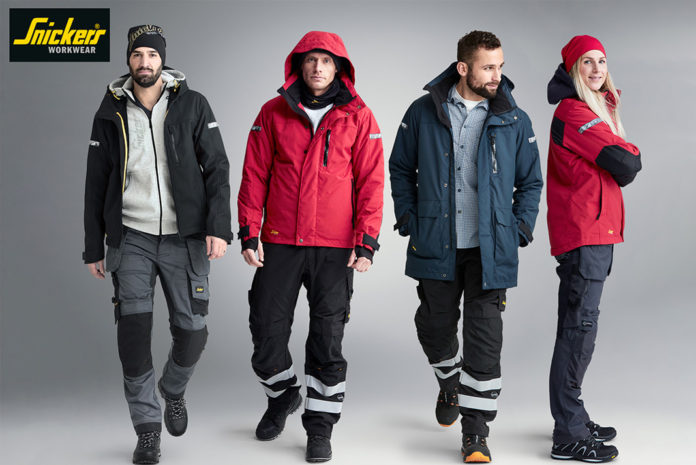 According to Snickers Workwear, performance and comfort at work are integral features of its new range of winter jackets.
The range features a selection of lightweight 37.5 jackets, windproof shell jackets, hi-vis and waterproof jackets plus Parkas.
Snickers says that its jackets are well known for their contemporary designs and that they have features that focus on fit, comfort and freedom of movement as well as using innovative fabrics that deliver long lasting protection.