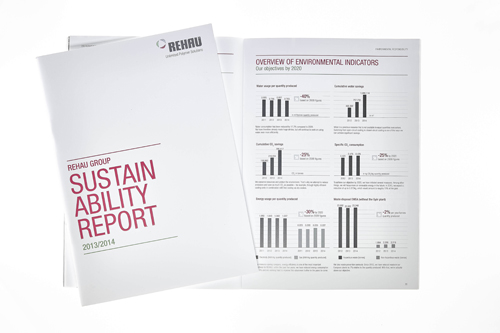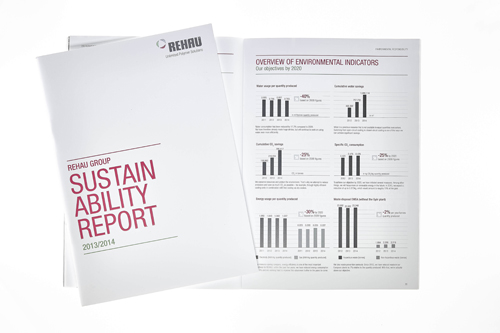 Rehau has produced a new, 44 page, group-wide Sustainability Report, which, the company claims, gives a very clear account of how well Rehau is performing in reaching its own energy reduction and recycling targets.
Available to read or download from the company's website at www.rehau.uk the report also gives an insight into some of the environmental initiatives happening across the Rehau group at sites around the world.
The company says it has already cut primary energy consumption per tonne of production by 7.4% towards its target of 30% by 2020 and has achieved a 17.2% reduction in water consumption towards its 2020 target of 40%. It is also reportedly on track to achieve ISO50001 certification.
Central to the report is confirmation of Rehau's 'ongoing commitment to recycling' and its investment in plants, both in the UK and in Poland, to recycle old PVC windows to integrate back into its production. The report also gives an insight into how Rehau is currently working on biopolymers using plant based raw materials, which may one day create the fibre composite which will enable bamboo to replace the reinforcing steel used in construction.
Rehau's UK chief executive, Martin Hitchin, said: "This impressive report is a great reminder of the fantastic work taking place right across the Rehau group to ensure that we consistently deliver on our promises as an environmentally responsible business."
www.rehau.co.uk