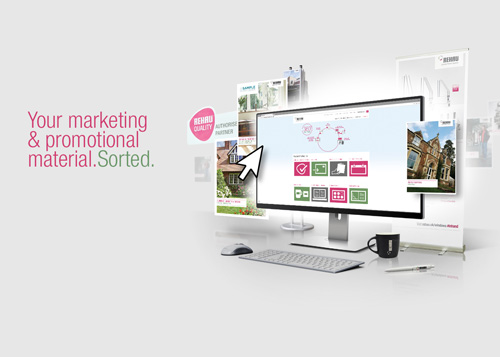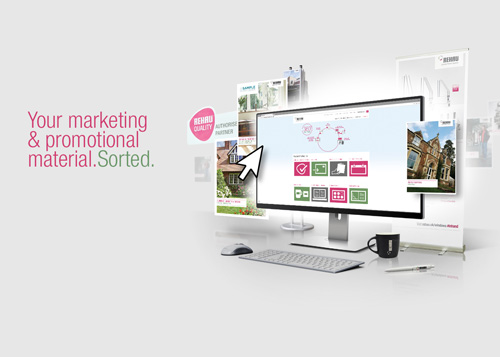 Rehau has launched its 360 customer marketing website, an online resource where authorised installers, fabricators and distributors can access the company's latest marketing and promotional materials to help them promote Rehau windows and doors to their customers.
On the website, users will find marketing materials, images, point of sale, trade and end-user brochures and technical literature. Rehau says that content will be updated regularly and users will be notified by email when new content is uploaded to the website.
By popular request, some of the brochures and other promotional items can also be personalised. This service will initially be restricted to sales literature, but Rehau says there are plans to grow this side of the website in the future to include other items. As well as the marketing literature, the website also showcases a range of Rehau promotional items on offer including literature stands, window sample bags, pull up banners, mats, clocks, stickers and other promotional goodies.
All of the resources can be downloaded or purchased directly from the site and orders placed before 3pm for stocked products are dispatched within 24 hours.
Irene Smith, marketing communications manager, said: "With the 360 marketing portal, we have our complete collection uploaded to one, simple-to-navigate website where personalisation and ordering couldn't be easier."