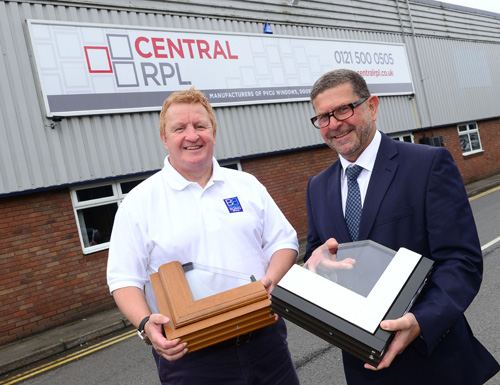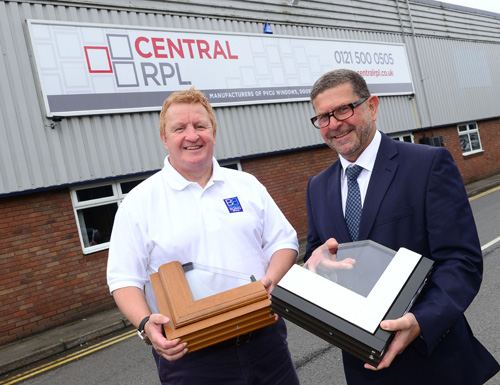 CentralRPL, reportedly one of the Midlands largest trade fabricators, has switched to fabricating Profile 22's Optima system.
Gary Morton, central's managing director, commented: "Moving to Optima is a natural step for us. In terms of delivering products, marketing support and sales aids for our customers, Profile 22 are unsurpassed."
Clare O' Hara, divisional managing director of Epwin, added: "We are delighted to have CentralRPL on board. They are a proactive, customer-focused company and in Optima they have found a system that matches their desire to offer the very best."
CentralRPL is manufacturing the Optima Sculptured system and feedback from Central's customers so far has been extremely positive. Profile 22 held an open day for Central's customers in May and the decision to switch was met with universal approval, confirming Optima's status as the next generation window system that offers the best of everything. Gary said: "Our customers thoroughly enjoyed the day and all that Profile 22 has to offer. In particular they were really taken by the new Excellence as Standard (EAS) programme."
CentralRPL switched to Optima in July and the process has been described as 'seamless'. Clare said: "When we launched Optima last year, we moved nearly 100 Profile 22 fabricators over to it in nine months. Our process is so detailed, finely tuned and proactive that it is possible to finish with one system on the Friday and begin with Optima on the Monday, as we demonstrated once again with CentralRPL."
Central manufactures over a thousand frames a week from its 39,000ft2premises in West Bromwich and supplies installers and trade suppliers nationwide. It was founded as a result of a merger between Central CRC, which was founded in 1992, and RPL Tradeframes (Reliant Products Ltd), which was founded in 1982.
Martyn Elwell, Central's sales and marketing director, attributes the company's success to its philosophy of 'reinvestment to progress' and says the company always seeks to exceed customer expectations. He said: "Moving to Optima together with the services offered by Profile 22 such as the commercial support programme and marketing with the EAS programme will further help us excel with our customers. Our strategy has a strong flavour for finding products for our customers, rather than customers for our products. Optima delivers on this element of our strategy remarkably well."