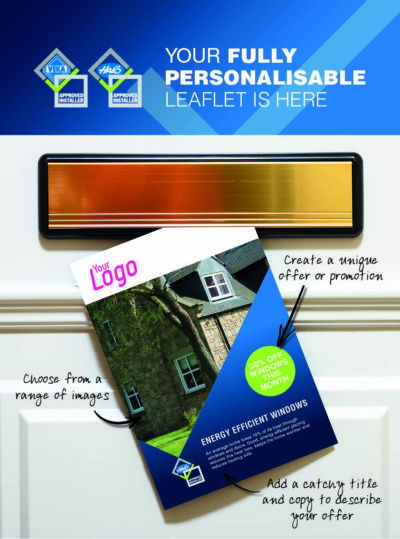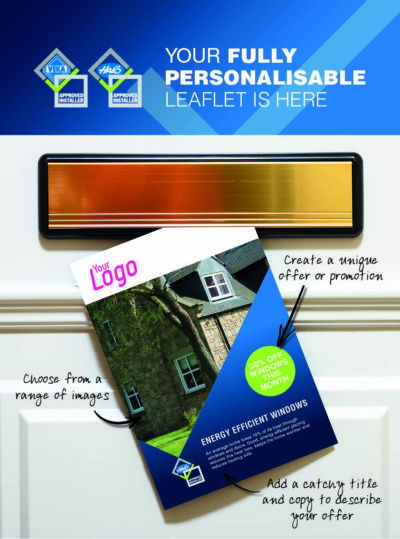 The Veka UK Group has announced the latest promotional item to be added to its approved installer scheme's online marketing hub; an A5 leaflet that can be 'completely customised'.
The marketing hub's promotional materials have reportedly been among the approved installer scheme's most popular benefits since the initiative premiered at the 2014 FIT Show, with more than 650 installers and fabricators joining since its launch.
Amy Grundy, national sales manager for the approved installer scheme commented: "Installers love the marketing hub as it offers a means of presenting themselves in a truly professional style, with the kudos that the Veka and Halo logos bring.
"The professional designs have been paid for, so the only costs are production and postage – a fraction of commissioning brochures, leaflets, display stands and vehicle graphics from scratch.
"All of the items on offer already have some fields that installers can populate with their own logos, contact details, and even elements of text. This leaflet however, represents the first time that businesses have 'carte blanche' – so promotions don't have to be discount-led and images can be changed as desired.
"The request to offer a leaflet in this format came from an approved installer. We love to hear installers' ideas and feedback as it helps us to improve our service, and we were happy to take this suggestion on board and implement it as soon as possible."