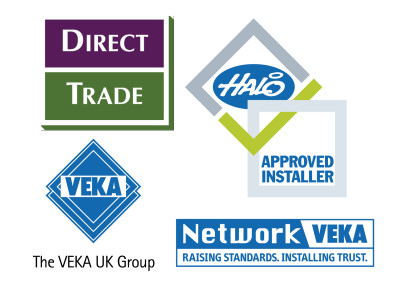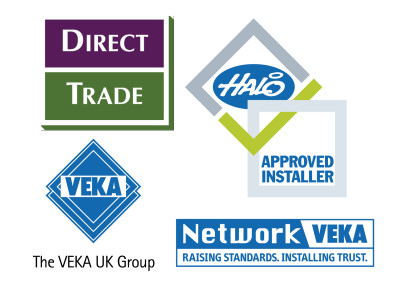 Direct Trade (Yorkshire), a supplier of high-spec PVC-U doors and windows from The Veka UK Group, is fully embracing the systems company's support offering as both an Approved Fabricator and a member of Network Veka.
The Doncaster based business, established in 1998, says it has grown to become one of the UK's leading trade suppliers, operating out of two 40,000ft2 facilities where – as part of a comprehensive range of products – it manufactures PVC-U windows and doors using The Veka UK Group's renowned Halo profile.
"One of the main benefits of working with The Veka UK Group has always been the renown they hold; both in the industry and with end customers – the home and building owners who use and live with their systems for years to come," explained Direct Trade's managing director, Steve Green. "It reflects well on our business to carry products of such high quality and diversity as we're able to offer an ideal solution for every situation.
"Being an Approved Fabricator and a Network Veka member really helps us make the most of our relationship with The Veka UK Group. A prerequisite of both initiatives is that their respective installers must source their systems from authorised fabricators. Network Veka refers to it as an 'unbroken chain of quality', and besides giving the assurance that our products will be fitted by a top notch installer, there are clear benefits for repeat business and building rapport with home improvement companies, nationwide."
The Approved Installer Scheme and Network Veka represent two tiers of support available through The Veka UK Group. 'Approved' status offers an introduction to various incentives, including an exclusive online marketing hub where companies can customise professionally designed marketing materials with their own logo, contact details and more.
Network Veka remains the pinnacle of home improvement installer support, with companies continually assessed to ensure they meet the high standards required for membership. Benefits include insurance-backed guarantees, legal advice, finance options, and the Network Veka Academy – where businesses can enrol new or existing employees into industry-recognised traineeships or apprenticeships, helping to future proof the organisation's outstanding performance.
"We're proud of the role that Direct Trade plays in installers accessing these two programmes," Steve continued. "It's only recently that Network Veka announced Halo installers and fabricators could join the organisation, and we instantly saw the value for our customers. What better way to develop relationships with the best installers? We look forward to welcoming more trade through these two excellent channels."