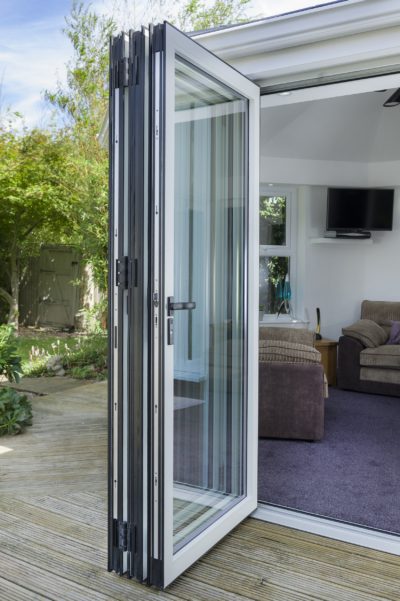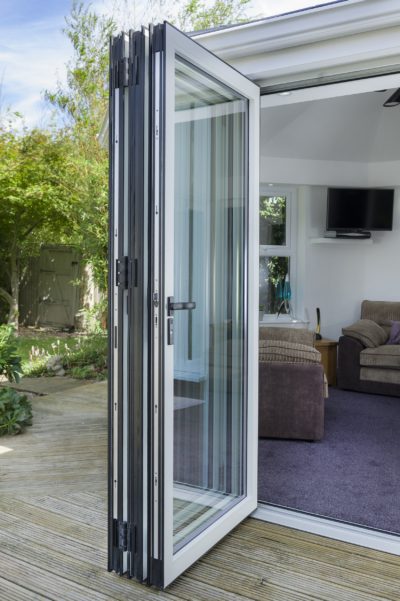 With a tagline that boasts 'innovative aluminium products' it's fair to say that Nordic Aluminium, the Leeds based trade manufacturer of bespoke aluminium windows and doors, is well placed to recognise a 'pioneering product' when they see one. This, says Nordic, is exactly why it took the decision to bring WarmCore bi-folding doors and windows from the Synseal Group into its already comprehensive aluminium offering.
Graham Howatson, operations director of Nordic Aluminium, which is part of the HWL Group, explained: "We truly believe the WarmCore offering to be a real game changer for the aluminium market.  As a fabricator, the most important thing is for us to be able to offer our installer customers something that will be well received by end users – and WarmCore is just that. With traditional aluminium products, there's often a trade-off to make between thermal efficiency and aesthetics, but with WarmCore, you get both, making it particularly attractive to the domestic market."
Built around a full width thermal core – maximising the use of lower conductivity material – WarmCore is said to be 25% more efficient at keeping heat inside the home than traditional aluminium solutions. Yet it doesn't compromise strength as the outer faces of the profile are high-grade aluminium, positioned to add the greatest structural rigidity.
"It's difficult to find a comparison to a product like WarmCore," continued Graham, "as there really isn't anything else like it on the market. What we can say though, is that the features and benefits go beyond anything else out there. The manufacturing process for WarmCore considerably reduces the lead time to customers, the caps and centres design allows for large quantities of stock to be held by both us and Synseal resulting in raw materials arriving at Nordic within 48 hours of ordering. This is completely different to the average aluminium supply chain process, which can take four-six weeks to get to us. The level of service we can offer with WarmCore is really important to our customers so this was a key factor in our decision to fabricate WarmCore.
"Using standard 28mm double glazing, the WarmCore folding sliding door achieves a U-value of 1.5 W/m 2K. The energy efficiency of this product is second to none achieving a U value of 1.0 W/m2k on triple glazing – a clear advantage over more traditional aluminium options.  The gasket is also very similar to that of a PVC product, which was previously unseen in aluminium products.  In addition, the fact that it has been designed to be as 'fitter-friendly' as possible is why we already have installers getting in touch to find out how they can get on board with this next generation aluminium offering."
If you're an installer looking to add this must-have product to your range, contact Nordic Aluminium on 0113 898 0569 or visit www.nordic-aluminium.co.uk