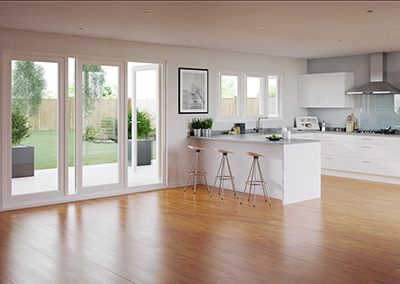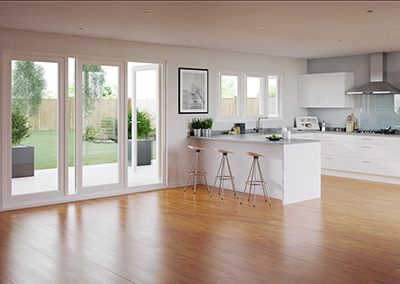 Following months of testing, Kömmerling has launched the patent pending PremiFold window and door system.
Said to bring together 'unique' hardware and the proven five-chambered C70 and O70 Gold, window and door profiles, PremiFold was initially launched at The FIT Show by Flair Plastic Products and Lancashire Trade Frames.
The new slide, swing and folding system for windows and doors is said to offer homeowners 'a new way in which to enjoy the world outside'. According to Kömmerling, fabricators can easily manufacture the new PremiFold system, while fitting and installation is 'simple and straightforward'.
PremiFold offers a new way in which to open windows, which in the UK have been typically limited to standard casement, tilt and turn and vertical sliding sash designs until now. With top hung windows often out of reach, this revolutionary new design offers a far greater level of flexibility and increased ventilation, with the sashes moving independently of each other.
The system has no visible hinges, can accommodate double and triple glazed units and there are are no technical limitations as to the number of sashes, while the door system now boasts PAS 24.
PremiFold is the latest product system innovation from Kömmerling, which at the back end of last year, saw the launch of the 'pioneering' and patented Secured by Design PremiLine PRO patio door, incorporating a hidden locking solution at the interlock.
Kevin Warner, head of sales and marketing for Kömmerling, said: "PremiFold will provide our customers with yet another engineered product system, with just the hardware and track to carry in stock. There was considerable interest at this years' FIT Show, when the product was previewed through Flair and Lancashire Trade Frames and we expect considerable interest for the PremiFold from both existing and new customers in the coming months."