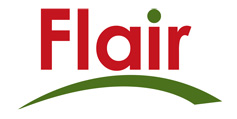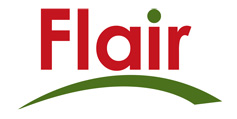 Flair Plastic Products says it will be exhibiting at The FIT Show for the fourth successive time with its biggest stand yet, showcasing several Kömmerling products, including the slide, swing and fold PremiFold door system and the patented PremiLine Pro patio door.
The PremiFold door system will be demonstrated, highlighting the 'clever' way in which each sash moves independently of each other to slide, swing and fold. The system harnesses existing C70 and O70 Gold profiles and combines with a separate hardware package that's already achieved PAS 24 in a door set. Flair has reportedly already sold over one hundred door sets to date, with a number of customers reportedly adopting showroom display models, as part of their showroom support package.
Also on show will be a two pane PremiLine Pro patio door, said to be the first PVC-U patio door to achieve PAS 24 without the need for plunge bolts and that meets the requirements of Lifetime Homes. Flair also offers a standard Kömmerling PremiLine patio door in a number of different finishes, along with the impressive lift and slide PremiDoor 88, capable of achieving spans of 6.5m with just two sashes.
Adrian Keegan, sales and marketing manager of Flair, commented: "We're fully behind the only trade show for our sector and this year with our biggest stand yet, we're looking to showcase some of the very best products from Kömmerling that we have to offer. Visitors to the stand are promised a warm welcome and the opportunity to see the PremiFold door system, along with the impressive PremiLine Pro."