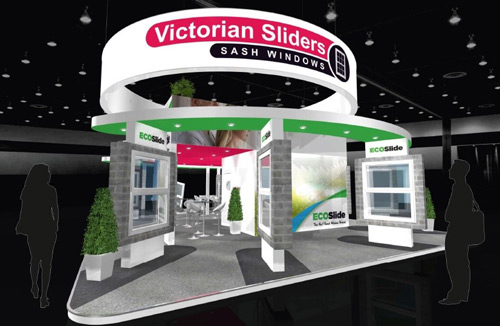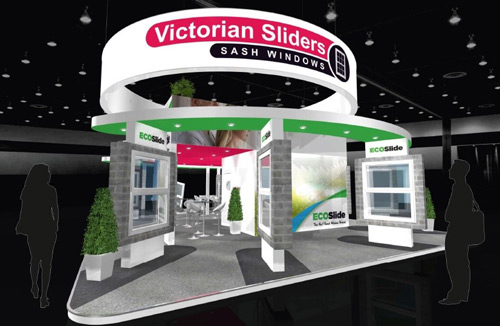 Victorian Sliders will be exhibiting at the FIT Show 2017 for the first time and says that it 'eagerly awaits this unparalleled opportunity to welcome and surprise customers both old and new with the quality of Europe's best-selling PVC-U sash windows, which are backed up by market-leading customer service levels'.
Visitors to Birmingham's NEC Hall 8 on 23rd-25th May will see stand Q20, a substantial 140m2 island stand, prominently branded Victorian Sliders and packed with ECOSlide PVC-U vertical sliding sash windows. The full range of product options, including decorative glazing bar styles, choices of operating hardware and eye-catching woodgrain foil finishes will all be on display.
A new PVC-U sash window will be previewed at the show. Prominently on display will also be a new 'run-through sash horn' design, which employs Victorian Sliders expertise in design and manufacturing to deliver the most authentic top sash frame solution with precise detailing and elegant aesthetics.
Victorian Sliders says its aim at the FIT Show will be to reinforce its industry role as 'strictly trade only' extruder-fabricators and outline its business philosophy, which is to deliver 'unbeatable value and service'.
Managing director, Brendan McCambridge, said: "We have now kept our selling prices to customers unchanged for six years in succession despite inflation, Brexit and currency movements.
"This is a commercial feat worth celebrating and at the FIT Show, we'll be inviting professional trade installers to 'come and join the margin-makers' and enjoy some welcome refreshments in our upstairs hospitality bar.
"We will be demonstrating our company's expertise and continuing business development" continues Brendan "and we look forward to meeting many more of our customers in person and saying a warm 'thank you' for their ongoing business."