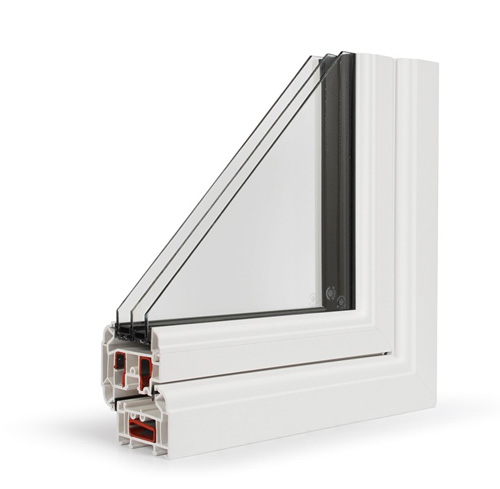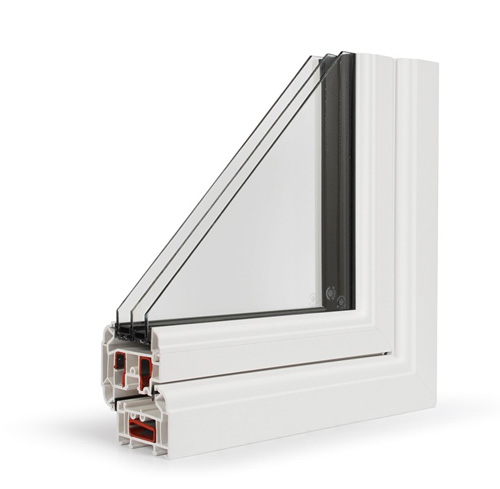 As a long-standing fabricator of Halo PVC-U systems, Huddersfield based John Fredericks Plastics (JFP) was pleased to partner with the profile supplier to develop its new and exclusive triple glazed offering.
John Fredericks' MD, Steve Darkins, explained: "We're extremely proud of the new 'Rustique 3' system we have unveiled in partnership with Halo. It has received significant investment and spent a long time in development to ensure that it would meet the needs of the industry.
"We listened to feedback from customers and colleagues and, following the triple glazing debate last year, we created what we feel is the ideal profile system for triple glazing applications.
"It has been generally agreed that, if triple glazing was to bring real, tangible benefits over double glazing then the optimum unit size should be 44mm overall, which is why we are so pleased to offer Rustique 3, which will accommodate a 44mm unit and still provide pleasing aesthetics to the product. It will be exclusively available to customers of John Fredericks Plastics, adding an extremely energy efficient 'A++' product to our clients' already diverse portfolios.
"We're able to offer the system in our expansive range of foils as standard, and there is also the potential for bespoke foiling options. We really believe this is a 'future-proof' system which can be adapted to any number of different projects."
Colin Torley, sales and marketing director of The Veka UK Group, added: "All Veka and Halo products develop and evolve based largely on the feedback of our fabricators and installers. We were pleased to have worked closely with the JFP team to help them create such an innovative, dedicated triple glazing system that should be extremely beneficial to their customers.
"The company has been established since 1970 and, with 45 years' experience under their collective belt, they understand exactly which products will add value for their customer base."