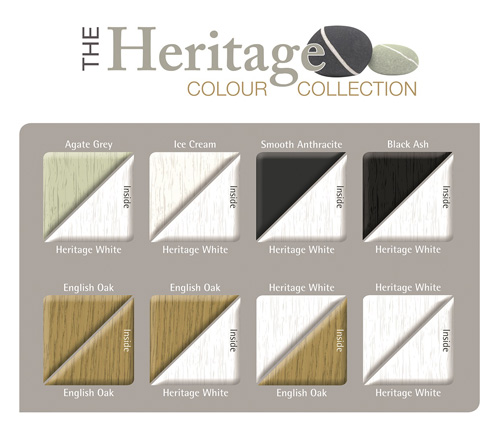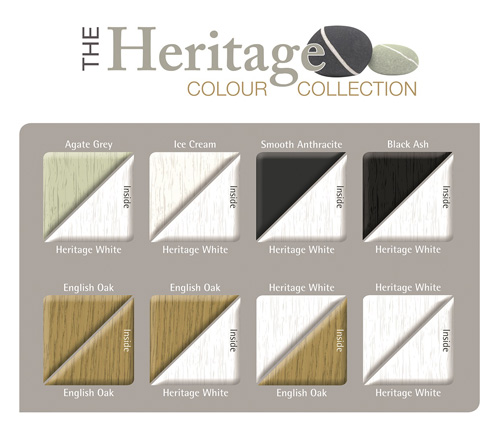 PVC-U systems company, Deceuninck, has introduced the Heritage Colour Collection.
The new range includes six premium colours with a pure white woodgrain foil on the inside, as well as white woodgrain outside on English oak inside and an English oak on English oak option. This takes Deceuninck's colour-from-stock range to 26 unique colourways.
"The eight new premium colourways are a stunning addition to the existing 18 colour-from-stock Colour Express range," said Roy Frost, Deceuninck UK managing director. "The new range will help cement our customers' positions as leaders in colour – they already sell 50% more than their competitors."
All Deceuninck's Slide & Swing New Wave Door, composite door, new sliding patio door and Heritage 2800 window profiles come in 26 colourways from stock with matching or complementary trims, cills and ancillaries.
"Fabricators and installers find it hard to sell colour because systems companies have made it very difficult for them. But Deceuninck has done everything to make it easy to sell colour," continued Roy. "We keep it in stock for a start, so when installers order they know their complete order will arrive together at the same time. Selling Deceuninck colour is as easy as selling Deceuninck white. That's why Deceuninck fabricators and installers sell so much more colour than their competitors."
To find out more about Deceuninck's new Heritage Colour Collection, call Roy Frost on 07808 365234 or visit www.WhyDeceuninck.com