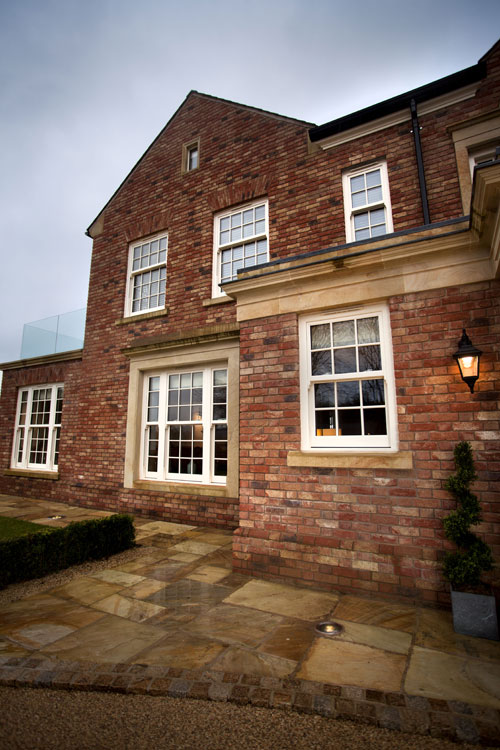 The brand new Veka vertical slider was one of several 'innovative and exciting' window and door systems debuted by the Veka Group at the FIT Show 2017, and according to Veka, it has all the hallmarks to become a 'modern classic'.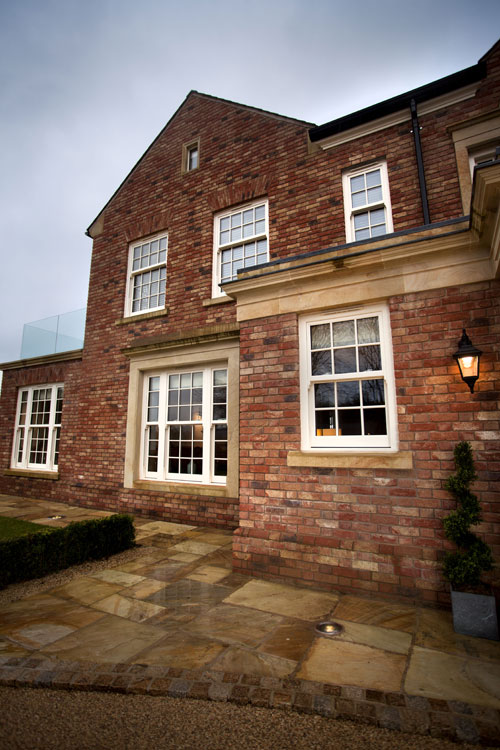 The Veka Group says it has 'embraced traditional design cues' to create a window that is suitable for conservation areas and listed buildings, while offering features and performance that would be 'entirely at home in a luxurious new-build development'.
Veka Group's marketing director, Dawn Stockell, explained: "Vertical sliding windows have seen a great renaissance in recent years, due in no small part to their beautiful aesthetics. Original timber-framed units however are known for being draughty and hard to maintain, and can even swell and contract from season to season. There are no such worries with the Veka vertical slider, which can even achieve the revered 'A+' window energy rating depending on the glazing fitted."
The PVC-U system offers innovations including neat sash stop end caps to keep leaves and other debris out of the profile, and optional run-through sash horns for an 'authentic period appearance'. Clip-in horns are also available, or for a more contemporary look, the Veka vertical slider can be specified without horns.
Dawn continued: "Our technicians have tackled the shortcomings of timber framed sash windows head on. A bottom gasket minimises draughts, and a variety of opening options puts paid to the notion that vertical sliders aren't versatile!"
The Veka vertical slider is available fully mechanically jointed and with the option of a deep bottom rail – also mechanically jointed – and of course says Veka, both sashes can be tilted inwards, providing 'greater ventilation and ease of cleaning'. The options don't end there, with Veka Group's full Variations suite of 29 colour and woodgrain finishes available for the Veka vertical slider, and the most popular shades provided X-Stock or within a four-week period.
Dawn added: "We kept fabricators and installers in mind as well as homeowners while developing the Veka vertical slider. Its slim outer frame, for example, allows for flexibility in installation, and it is fully compatible with existing Veka fixing brackets. 28mm is the standard glazing option, but other thicknesses can easily be accommodated with alternative beading. It's considerations like these, and our continual investment in systems development that keeps Veka Group at the industry's forefront in the UK, Europe and worldwide. We're proud to add the Veka vertical slider to our portfolio."