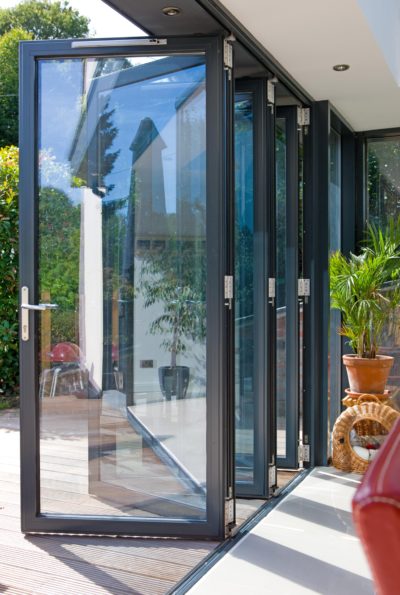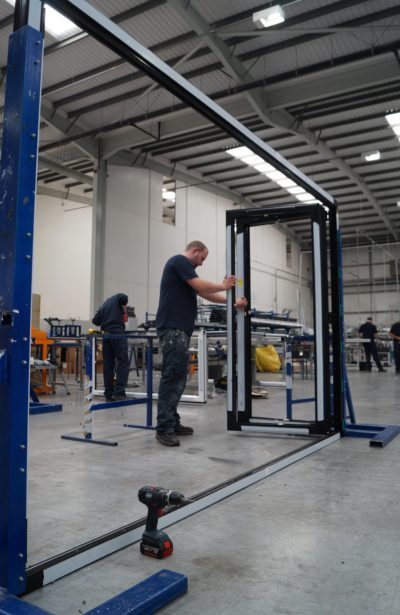 In response to the growing popularity of aluminium windows and doors – especially for residential applications – Total Glass says it has added the full WarmCore system to its aluminium range 'offering customers greater choice and shorter lead times on a wide range of products'.
The 'next-generation' WarmCore aluminium window and folding sliding, French and residential door system is said to combine thermal performance with slimline aluminium aesthetics, durability and security. WarmCore doors can be upgraded to PAS24 and Secured By Design (SBD) compatibility.
All WarmCore products are built around a unique full-width thermal core that significantly outperforms the polyamide thermal breaks commonly used to reduce the threat of cold bridging on aluminium windows and doors. This 'warm aluminium' frame construction is reportedly key to its '25% better thermal efficiency', achieving a U-value as low as 0.8 W/m2K with 44mm triple glazing.
The new system is offered alongside an existing Sapa range, including the new Sapa Crown aluminium bi-folding door, and is available now from Total Glass, which describes itself as one of the UK's most experienced PVC and aluminium window and door fabricators.
An assisted fit service is also offered where Total's specialist teams can help an installer with fitting their first bi-fold door.
Phill Cresswell, Total Glass sales and marketing manager, says the new WarmCore suite gives extra flexibility and 'vastly enhanced lead times' over its standard aluminium products.
"For example, this means we have the ability to supply dual colour aluminium windows within seven days, which is appreciated by our customers. The aluminium side of our business has grown steadily year-on-year and now comprises a comprehensive portfolio of products for both the residential and commercial sectors."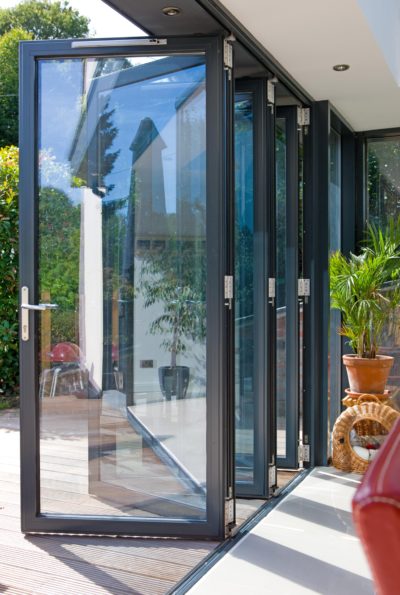 Commenting on its assisted fit service for bi-fold doors, Phill explains how the assistance has helped to boost both business – and confidence – for one of the company's installers who had never installed an aluminium bi-fold door before.
"Worried that it was too complicated a job, he'd turned down a number of potential orders in the past on that basis and missed out on valuable revenue opportunities," said Phill. "Arguably, there is still a 'fear factor' associated with installing what is a relatively new product."
However, having gained the knowledge and confidence through using the Total Glass assisted fit service, the installer has since successfully installed several bi-fold doors. He now 'regrets' his earlier decisions to turn down that business.
Phill continued: "Even if customers have fitted bi-fold doors before, we always advise assisted fit assistance from our technical engineer when they first install our products. That's because there are always system-related tips and 'tricks of the trade' that our installers can pick up; improving their knowledge and giving them greater confidence in subsequent installations.
"This service has proved invaluable for our installers and has helped us to grow our aluminium bi-folding door business year on year!" he added.
For more information, contact Total Glass on 0151 549 2339.