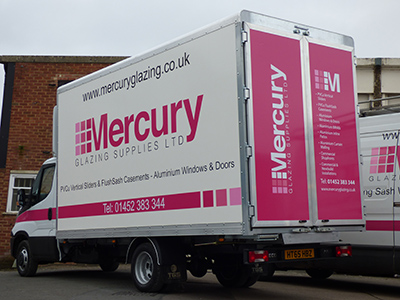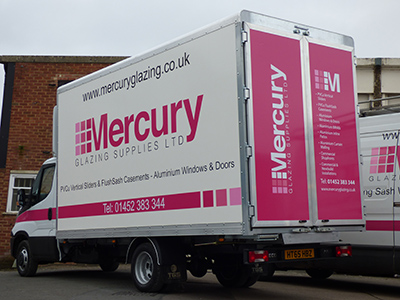 Specialist frame manufacturer, Mercury Glazing Supplies, has reported a strong start to 2016 with sales said to be outstripping targets. Due to its year on year growth, the company has invested in new vehicles to keep pace with delivery demands.
Developed to Mercury's exacting specifications, the new vehicles have been liveried with Mercury's 'hot pink' branding.
Chris Reeks, sales and marketing director at Mercury, said: "We're delighted that we've needed to make this investment, because it's another indication of the growing demand for our products up and down the country."
Describing itself as a 'niche manufacturer of high quality architectural aluminium and specialist PVC-U products', Mercury works with industry names including Smart, Jack Aluminium, Spectus and Veka. Mercury says it is the UK's largest manufacturer of the Spectus vertical slider and it has recently added the Veka FlushSash to its range too.