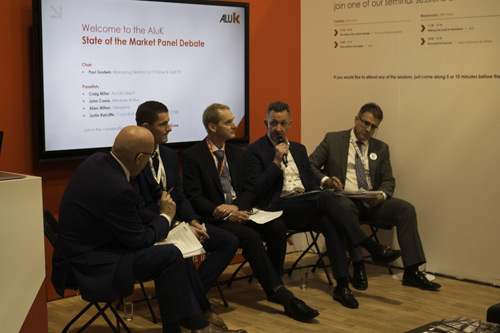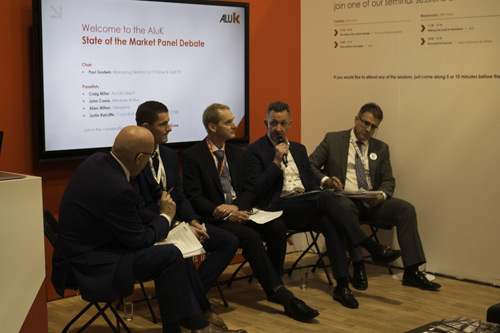 Aluminium fabricator, AluFoldDirect, has praised the 2017 FIT Show for its showcasing of aluminium.
Craig Miller, managing director at AluFoldDirect, said: "I thought the FIT Show really shone this year, and with such a high percentage of aluminium companies exhibiting, it really reflected the state of today's market."
AluFoldDirect fabricated the new bi-fold and sliding aluminium doors that featured on the AluK stand, while Craig was also chosen as an expert for the State of the Market debate, chaired by FIT Show director, Paul Godwin, on the AluK stand.
Drawing an audience of fabricators and installation companies, the discussion focussed on the growth of aluminium in the domestic market, skills gaps within the industry and the impact of Brexit.
Craig said: "The whole AluK seminar programme gave real insight into the way aluminium is transforming the industry. The State of the Market Debate was particularly interesting, because we were given insight from very different areas.
"It was great to give a fabricator's viewpoint, and good that my experience chimed with other fabricators in the industry."