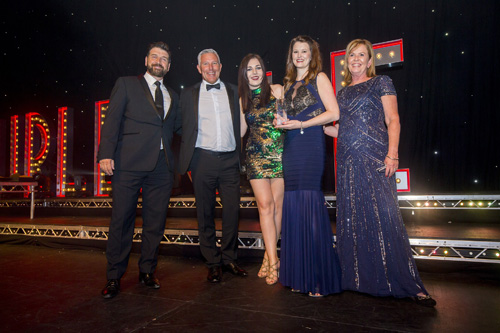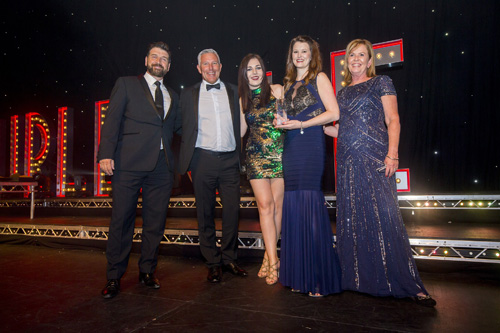 It was a double victory for Real Aluminium and one lucky visitor to the Real Aluminium stand at this year's FIT Show.
The show was the exciting finalé to a viral campaign for Real Aluminium in which the brand won the coveted title of 'Best Creative FIT 2017 Marketing Campaign' at the gala dinner on the Wednesday evening.
The winning campaign called upon all competitive show-goers to visit the stand during the three-day show to try and fly their paper plane the furthest in the 'Fly with Real Paper Plane Challenge'. On the final day of the show, the winner was announced as Steve Bramhill, business development director at Wintech Engineering. Steve flew his plane a staggering 23 metres down a specially designed runway on the Real Aluminium stand and out into the gangway beyond, beating his nearest rival by almost a metre!
The multi-channel campaign built excitement in the run-up to the show and underlined the core message of Real – 'aluminium can be as easy as child's play' and 'installers will see their aluminium sales fly' with Real.
The 'nostalgic' campaign is said to have reached thousands of fabricators, installers and retailers in the industry and took many of them back to the days of making paper planes in their childhood.
Real beat off stiff competition from rivals AluK, Epwin Window Systems and Camden Group to steal the title of best marketing campaign at the annual FIT Show awards.
Gareth Thomas, sales and marketing director at Customade Group, said: "In the weeks before the show, we were really shouting about Real Aluminium and how it can make the move into aluminium 'as easy as child's play' for installers so we're absolutely thrilled to have won a top industry award for this terrific campaign. The aim of our competition was to bring a bit of friendly rivalry to the stand and get people talking about how to make the perfect paper plane. Judging by the number of entries we had and the level of competitive spirit we saw, I think we can say it was a success!
"Of course, the main message of the campaign was to stress to installers that their businesses can really fly when they make the leap in to aluminium and we're now following up on hundreds of leads from people who want to achieve just that. For many installers, the FIT Show was their chance to start flying ahead and I'm sure that we'll be welcoming many new customers on board because of this campaign."