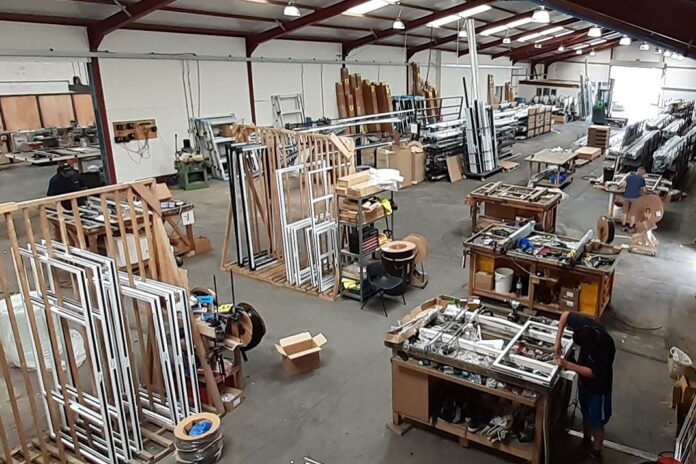 Trade fabricator A Plus Aluminium has opened a new facility in Bedfordshire. The purchase of the new 20,000 ft2 manufacturing and storage space, referred to as A Plus Midlands, is part of a long-term strategic investment plan, according to the company's representatives. A Plus Midlands is now operational and making use of modern production processes, including three CNC machines.
Jon Palethorpe, joint managing director of A Plus Aluminium, said: "The opening of A Plus Midlands represents a significant step forward. It is part of the future of our company, a foundation for long-term growth and development. The past few years have been tough for everyone, but we are excited to be moving into our new facility and proud to be creating jobs at what is an incredibly challenging time, economically.
"Our aim is that in time each A Plus site will evolve and serve dedicated markets: Watford will focus on our commercial and project clients, near to the southeast and greater London market and with easy access to the road network for our Midlands and northern customers, while Sandy will become our core trade residential factory.  For now, Watford will remain our central hub, providing a base for our administrative and technical staff.
"Our customers are looking for responsive suppliers closer to home. Manufacturing in Britain offers control over every step of the manufacturing process – an important factor in this economy.  In doubling our capacity and expanding our reach, we can respond to customer demands and live up to the highest expectations – delivering exceptional aluminium windows and doors."