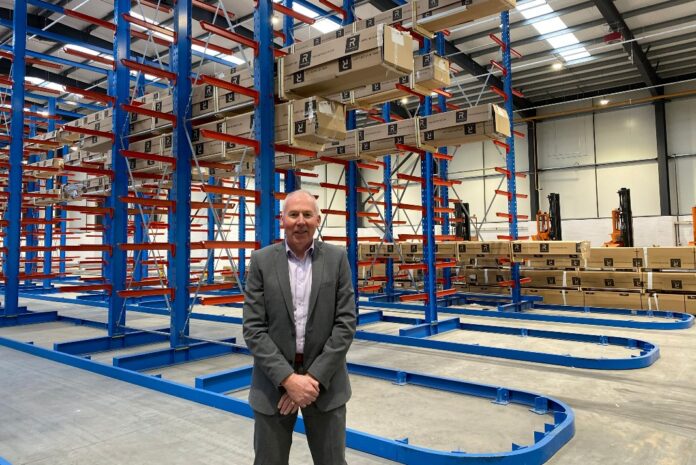 Reynaers Aluminium UK has invested in extending its UK headquarters. Its warehouse space now spans 95,000ft². Work on the extension began in July 2021 and successfully reached completion in June 2022.
The business can now hold approximately 40% additional stock. Further enhancements to the site are expected to help improve the building's thermal performance and contribute towards Reynaers' ambitious sustainability targets, business representatives have said.
John McComb, Reynaers' director of technical services, said: "We had always planned to extend our building but brought those plans forward by around three years due to substantial continued growth. We don't generally sit still as a business, particularly when it comes to improving our products and service to customers.
"Whether they are operating in the domestic or commercial sector, we make every effort to ensure that we support customers as much as we can from initial enquiry, through design, specification and project build. We accept that a key part of this service is managing customer expectations and making sure that we take continual steps to improve our efficiency."
The extension project has allowed Reynaers to improve welfare facilities for its warehouse staff, providing new centrally-located toilets, canteen facilities and a dedicated rest area. The building now also has the advantage of a covered loading and unloading area to provide shelter to protect the materials.
John added: "The building extension plays a key part in improving efficiency. It will enable us to boost our warehouse stock bulk and pick faces by 700 – an increase of more than 46%. This will help us to reduce our lead times and will futureproof our ability to meet demand in the coming years.
"I'd like to take this opportunity to thank our operational and warehouse teams who were key to making the building extension happen. They ensured that we were able to operate safely and successfully while the work was in progress, which is a testament to the agility and flexibility of our team."