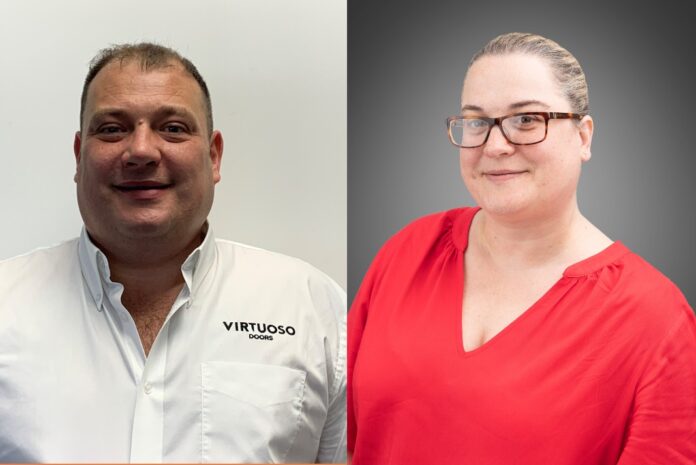 Composite door manufacturer Virtuoso Doors has strengthened its senior management team by hiring two new managers: Tracy Jameson as customer service manager and Elliot Ord as health, safety and environment manager. The business' MD stated that the duo's skills and experience "will be of great benefit to our staff and customers alike at a very exciting time for the business".
As customer service manager, Tracy is responsible for the continuous improvement of Virtuoso Doors' customer experience. Tracy has worked across various industries including banking, energy suppliers and manufacturing. She brings more than 25 years' experience to the Gateshead-based manufacturer of high-quality composite doors and PVC-U door panels.
Elliot has 14 years' experience in health and safety, including several years at Virtuoso Doors. In the new role he is set to ensure that everyone at the Follingsby Park manufacturing site is meeting the highest safety standards.
David Wheatcroft, managing director of Virtuoso Doors, said: "We are very happy to welcome Tracy to the Virtuoso family, and congratulate Elliot for his further progress with the business. We are certain that their contributions to our growth will be significant."