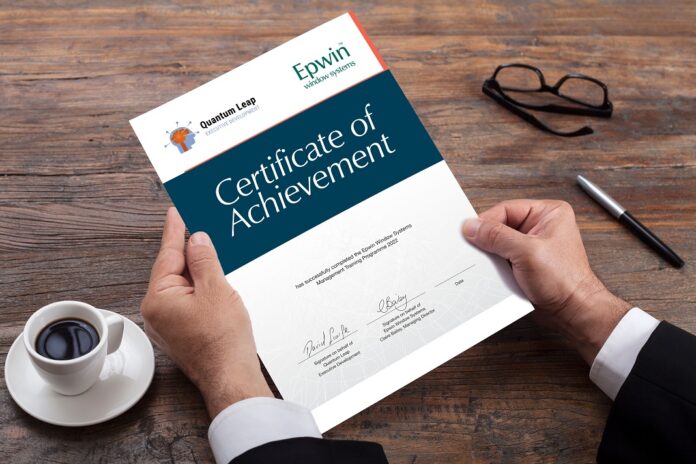 Twenty Epwin Window Systems' employees have completed the managing team dynamics programme, which is part of the company's training and development strategy for leaders. The management training was delivered by David Scarfe of Quantum Leap Executive Development.
Clare Bailey, managing director for Epwin Window Systems, said: "Our management training programme is not only designed to be stimulating and thought-proving but practical and effective too. The skills learnt are completely useable across the work environment and help further develop the necessary skills of our management and leadership teams."
The programme covered topics including culture and responsibility, behaviour and communication, team creation and coaching and mentoring. Clare added: "The high-impact motivational learning sessions are composed of a combination of purpose and goals to help develop the qualities of the employee and equip them with the skills needed to lead and manage a team successfully. Further management courses are planned for later this year and into 2023.
"As a responsible business, we take the training and development of all our staff very seriously. By investing in their future, it means we are playing our part in helping to develop a new generation of talent that showcases the value our business has to offer people wanting to build long-term, sustainable careers."
Clare concluded: "Our strategy for continuously improving our offer has always been to invest across the business and nowhere is this more important than in our employees. By developing the next generation of leaders, we are fostering an effective culture that helps us deliver on our commitment to our customers."