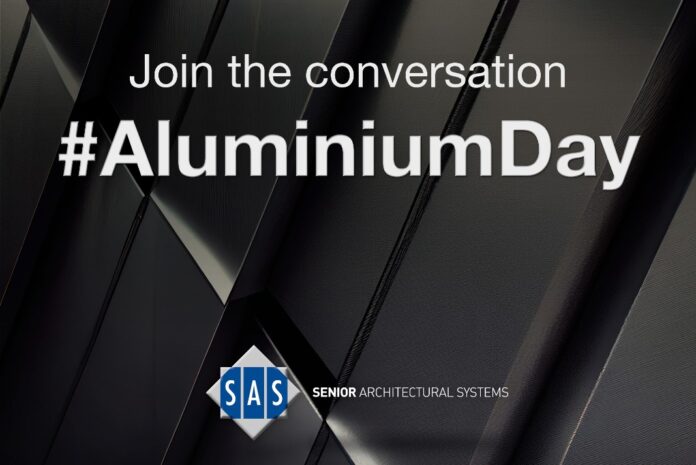 Aluminium Day, Senior Architectural Systems' dedicated social media event, is to take place on 13 March 2023. This year will be the fourth consecutive year that the systems house has led its Aluminium Day, sharing tailored content across the aluminium fenestration solutions manufacturer's social media platforms and website. The event was created to recognise and promote the benefits and uses of aluminium as a building material, according to Senior's representatives.
This year, the theme of the day is sustainable manufacturing and how people who produce and work with aluminium products can reduce the material's environmental impact. As well as providing an update on its own sustainable manufacturing techniques and ongoing product development, Senior's leaders are also inviting other companies to highlight the successes and challenges that the industry faces.
An exclusive competition is to take place on Aluminium Day 2023, offering the chance to win a break for two people at Grantly Hall Hotel in Ripon, North Yorkshire. The Grade-II hotel was refurbished and extended in 2019 to incorporate sustainable design features, including Senior's patented low U-value Pure aluminium windows, which feature on the hotel's new-build extension. Details about how to get involved in the competition are to be shared across Senior's social channels and website over the coming weeks.
"We are proud to once again host Aluminium Day and look forward to the interesting conversations that it encourages," said James Keeling-Heane, Senior's sales director. "We're keen to hear from anyone in the industry that has thoughts on the big issue of sustainability and efficiency across the aluminium fenestration industry and the wider construction and manufacturing sectors. Above all, we hope that Aluminium Day inspires companies large and small to talk about their work, their products and just get involved in celebrating all things aluminium!"