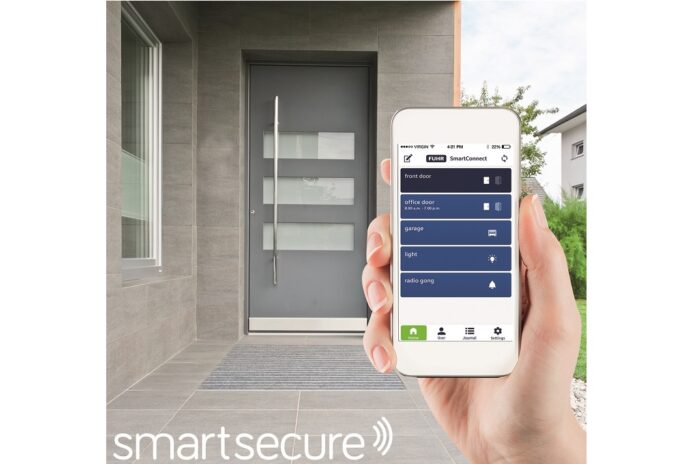 Representatives of the hardware business Carl F Groupco have reported continued strong sales for the firm's SmartSecure range of electromechanical door locking systems and smart access control solutions. All the products in the range are sourced from reputable and trusted manufacturers, and come with suitable product guarantees, according to representatives of the independent hardware distributor.
"As the industry shifts to higher value and value-added sales, we're seeing increasing interest in smart door technology," said John Crittenden, Carl F Groupco's managing director. "We know from feedback that our SmartSecure solutions attract interest from customers across all markets sectors. From consumers who are looking for the latest in technology for their homes through to social housing contracts who need efficient access control solutions, our SmartSecure range delivers a suite of modular technology solutions that are suitable for all market demographics."
The FUHR multitronic 881 door lock kit is an electronic, motorised multipoint locking system with integrated panic function. It is suitable for aluminium, timber, composite and PVC-U main entrance doors in residential and non-residential buildings, according to representatives of Carl F Groupco.
The Gilgen electromechanical door opener range adds even more value to the multitronic 881 because together, the products provide a complete electronic door solution, representatives of Carl F Groupco have said. The SmartConnect access control system allows users to open doors with a smart phone or tablet. The SmartTouch allows users to unlock a door by touching a sensor.
John added: "If you're interested in tapping into this fast-emerging market, we have the products you need." Read more about Carl F Groupco's window and door hardware range online at carlfgroupco.co.uk.