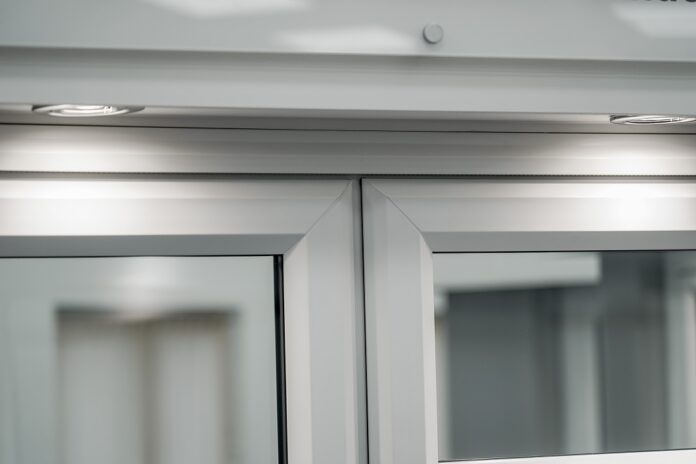 Liniar has launched a patent-pending vented head drip. The vent replaces the exterior trickle vent, rather than just covering it up. Available in white and foiled finishes, the new component offers a seamless colour finish, its representatives say. This maintains the stylish appearance of windows and doors, according to Liniar representatives. Liniar is a PVC-U systems company and a subsidiary of Quanex.
A recent update to Part F building regulations requires the introduction of further ventilation to new and existing homes where upgrades and building works are being completed. This is mostly being achieved using trickle vents, which has caused issues for some glazing industry representatives, we are told, due to availability issues and because trickle vents can be disliked by consumers.
"As an industry, we spend a lot of time and effort creating products that are going to enhance the look of properties," said Chris Armes, Liniar's design and development director. "Homeowners and installers alike aren't keen on traditional trickle vents, as they can spoil the appearance of the finished products.
"My team and I felt there had to be a more attractive alternative to the standard exterior trickle vent. We went to work designing a product that complies with the legislation, gives a seamless finish and can be foiled for a perfect match. Using our in-house 3D printer combined with flow analysis software and physical product testing, we developed Liniar's vented head drip, an innovative way to eliminate the need for exterior trickle vents."
Liniar's vented head drip is manufactured in the UK and fully tested to BS EN 13141-1, with a patent pending, business leaders have said. The vented head drip can either be installed across the full length of the compatible windows and doors for enhanced weather performance or alternatively trimmed with end caps, they added.
Chris added: "This latest product innovation is testament to Liniar's commitment in helping our industry ensure compliance without compromise. The vented head drip is a fantastic new addition to our portfolio of components that will help fabricators and fitters solve complaints about the look of exterior trickle vents."