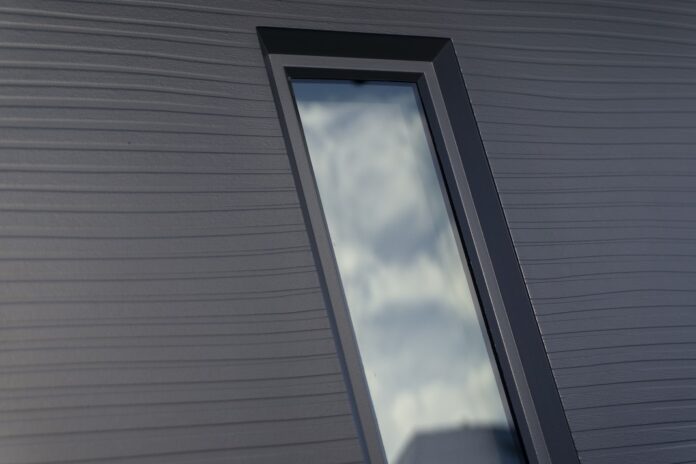 Leaders of Rockdoor, 'the original composite door', have released a new, 'industry-first' door texture as an alternative to traditional woodgrain. After showcasing products at last year's Fit Show, the manufacturer has now released its entirely new composite door texture.
The Dune gets its name from the intricate wave pattern running horizontally across the door from edge to edge, reminiscent of sand dunes running across the door. There are two individual glazing options, the Dune Retreat and the Dune Vision.
"When we first started looking for the answer to a truly contemporary Rockdoor, we realised we had to create something that didn't follow traditional composite door traits," said Simon Bird, one of the managing directors at Rockdoor. "The majority of all composite door textures, including all current Rockdoors, feature a woodgrain design, largely because of the old timber doors of the late 20th century that homeowners around the country have come to love.
"But this ultimately meant that even really modern door styles could never be truly contemporary. Combine this with the shift in some homeowners now leaning towards more modern styles, which is apparent, and the Dune texture becomes our very own solution to creating a truly contemporary composite door."