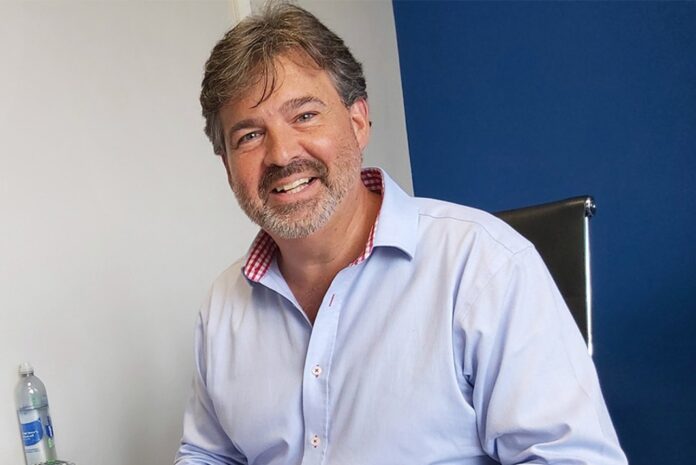 We are feeling all the pain of a recession, even if it isn't labelled a recession. I am very concerned and anxious about 2023, especially the start of Q2, where we have five specific concerns:
• the energy price cap mechanism unravelling,
• minimum wage pressures,
• a 20% increase in industrial business rates,
• rising interest rates, and
• corporation tax going back to 25%.
Just one of those on its own would be a challenge. Together, they could cause considerable distress for some companies.
We have come out of two very successful and strong trading years, which has given us much-needed reserves. Every penny that we made in profit over the last three years has gone back into the business. This is vital for not only business survival but also for prosperity.
The Cornwall Group has streamlined its shareholding structure, which has made us quite nimble. We don't have too many paymasters, we don't have to answer to private investors and we don't have a load of shareholders who are expecting a dividend. Every penny of profit has gone back into the business, and will continue to do so for the foreseeable future.
Where some of our competitors may struggle, our group is looking to grow, both organically and through acquisition. So, it's important that we make a profit, because that profit will go back into the business through plant and machinery, through our colleagues, through training initiatives and through investment in IT.
Our St Austell site has got a £4m investment programme lined up for the next three years, with a specific focus on upgrading the existing machinery. Top of that list is a £1.5m Bystronic sealed unit line, which was ordered at the start of 2023, and is due to be delivered by the end of Q3 this year to replace an existing line.
I remember very fondly buying our first piece of equipment, a Bystronic sealed unit line, 20 years ago for £500,000. It's a credit to our operators and our engineers that we've maintained that equipment and similar equipment of a similar age. However, it is vital that St Austell and the other larger sites that are reliant on automation, plants and machinery are updated on a regular basis.
It is essential that we continue to invest in new technology, new robotic sealed unit lines and furnaces that are more environmentally friendly. We have to plan ahead, because the order you place may not be commissioned for 12 months. You cannot afford to leave it until the last minute.
By continuing to plough our profits back into the business, we can continue to give our customers good quality products backed by good service. That means looking beyond the current gloomy forecast and always with an eye on the five-year horizon.
Mark Mitchell
Chair, Cornwall Group