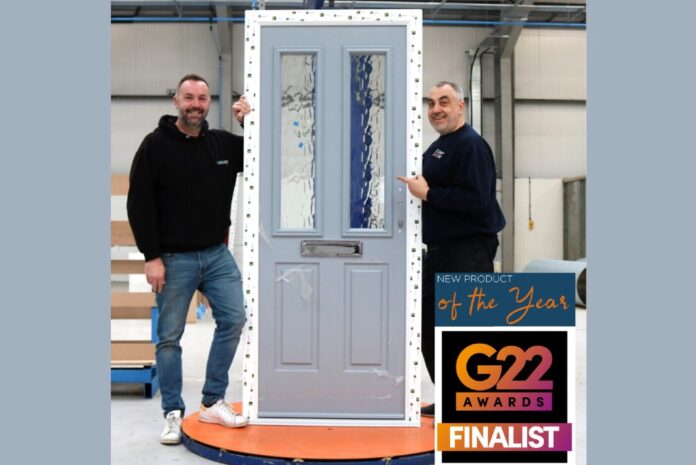 Staff of the solid core composite door manufacturer Comp Door were delighted to learn that their innovative approach to product design has been recognised by judges of the G-Awards 2022 (G22). The business has been named as a finalised in the G22's New Product of the Year category.
Comp Door began trading in March this year, with a product that quickly became the only solid core timber door on the market to meet Part L regulations for composite doors, according to the company's representatives. Comp Door is a solid timber core door that has been designed to engineer-out common composite door issues from the outset, aiming to raise industry standards. Using combined experience and expertise, the technical experts at Comp Door selected the best quality machinery and components available, they say, considering every detail of the manufacturing and composition of the door. The result is a top-quality, high-performance door that has reportedly gained the praise of installers.
Pierre Mifsud, Comp Door's technical director, explained: "We wanted to create a 'fit and forget' product for trade customers and put an end to them having to do multiple call backs to fitted doors that should perform well over time. In the current market, this is all too common and ends up with unhappy homeowners and fitters being out of pocket. As a result, companies often end up receiving bad reviews and lose business due to a sub-par product, through no fault of their own.
"Every component and process that goes into making a Comp Door has been selected for being the best, or better than that currently out in the marketplace. As a result, Comp Door was the first solid timber core composite door on the market to achieve the new Part L required U-value of 1.4 W/m²k, which many competitors so far are not able to achieve.
"We're delighted that our efforts have not only been recognised by the judges of the prestigious G-Awards but are also appreciated by our growing customer-base." To request a Comp Door brochure or for quoting, email info@compdoor.co.uk, call 01782 340 444 or visit compdoor.co.uk.