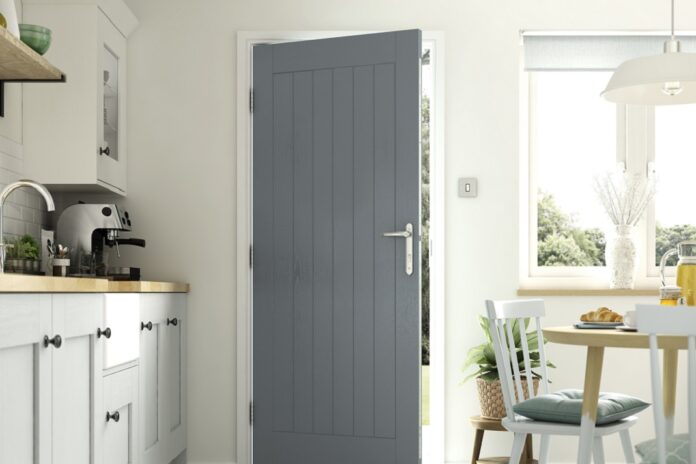 Distinction Doors' leaders are urging fabricators to review their composite door offerings considering soaring energy costs. Andy Grogan, associate director of sales for Distinction Doors, said: "We have a responsibility to ensure that those that can spend, do, by providing easy access to high-performance, attractive products. That's why we are encouraging both fabricators and installers to review their door portfolios and stay competitive.
"While price is likely to remain a key factor in decision making, these homeowners will also be seeking reassurance that they are investing in the best possible product, for now and the future. It's reasonable to think that the consumer landscape will significantly change this winter. We will see polarised extremes, with some homeowners on a tight budget and unable or disinclined to spend on substantial home improvements while others will have the funds to invest in improving the energy efficiency of their home, for long-term reward."
A new entrance door is an investment, business representatives have said. It can protect a home from the harsh and sometimes damaging effects of the UK weather and contribute towards a healthier and comfortable home. When comparing their current offering against others in the marketplace, Distinction representatives recommend that fabricators consider thermal performance (U-value), Doorset Energy Rating and weather resistance.
Andy added: "Our doors, for example, are proven to be more energy efficient than traditional timber or solid timber core doors. In a test at the University of Salford's Energy House, our 44.5mm Signature composite door was 19% more thermally efficient than a 48mm solid timber core composite door and 17% more thermally efficient than a 44mm traditional timber panelled door.
"The energy and cost of living crisis is highlighting many deep-rooted societal issues. Fundamentally, the UK must change the way it builds, maintains and runs its buildings, not just in the face of rising energy costs and limited energy supplies but as a way of creating warm, comfortable and healthy spaces for everyone. As an industry, we must help to deliver on this by offering the very best performing products."