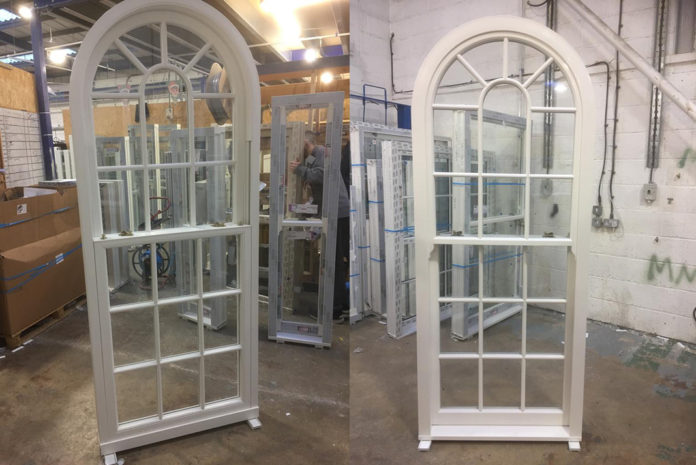 Force 8 has introduced arched vertical sliders to its collection of products, using Rehau profile.
Dennis Sumner, managing director of Force 8, commented: "Throughout our 30 years within the industry, we have found that being able to manufacture arched vertical sliders, especially the arches, is a service that trade customers have been looking for. Creating vertical sliders, especially arched versions, can be difficult to manufacture and any mistake can be costly."
The overall design of the vertical slider features a 35mm meeting rail, as well as full mechanical joints and run through sash horns.
With 30 years' experience, Force 8 says it has heavily invested in the equipment that is needed to create a one-piece bend without the need to weld. For any trade customer looking to have an arched vertical slider, the smallest arch that Force 8 can manufacture is a 300mm radius, which can still be made with a one-piece bend.
"Vertical sliders are one of our premium products and with its grained finish, having to use welds can destroy the overall aesthetics of the design. As we've constantly developed our one-piece bending approach, we've found a way not to destroy the design," commented Sumner.
Force 8 is offering its vertical sliders in a wide range of finishes, and all RAL colours thanks to its in-house spraying facility.