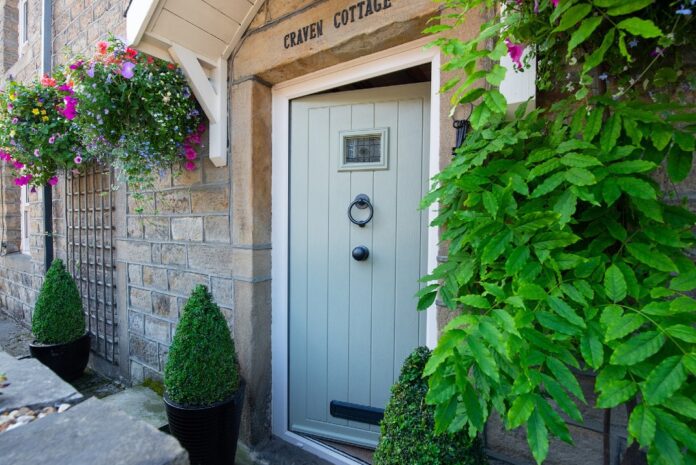 The Endurance Doors team is helping its installer partners and homeowners across the UK to benefit from the latest generation of smart home technology. With immediate effect, customers can complement any product from the composite door manufacturer's collection of over 80 unique door styles with the ERA TouchKey keyless home entry solution.
"One of the newest smart locking systems on the market and already proving highly popular with Endurance customers, ERA TouchKey combines impressive convenience with exceptional ease of use and extensive functionality," said an Endurance Doors' representative.
"Seamlessly integrating traditional mechanical locks with cutting-edge smart tech, ERA TouchKey allows users to lock and unlock their front door using their smartphone and biometric authentication, such as a fingerprint or their voice.
"They can also employ geolocation capabilities to automatically lock or unlock their door once they are a set distance away from it.
"Further benefits include the ability to provide keyless entry to a property at a certain time on a certain date, and for a set duration. This is useful if visitors like tradespeople, cleaners, dog walkers or similar need access to an address whilst the residents are not present – for example because they are at work.
"Plus, ERA TouchKey can be incorporated within a wider and fully expandable home security ecosystem known as ERA Protect.
"Centred around a smart hub, ERA Protect can support up to 96 separate accessories including window and door sensors, sirens, cameras and video doorbells. There is even the option to complement ERA Protect with remote, around-the-clock, professional monitoring."
Russell Hensman, Endurance Doors' group marketing manager, added: "As part of a commitment to the success of our installer partners, we continue to look for new ways to help them maximise sales.
"To this end, we not only offer a whole host of innovative marketing and sales support initiatives, such as our dedicated retail showroom, but we also continue to extend our portfolio with timely and relevant products that address current needs and trends.
"The addition of ERA TouchKey technology to our range perfectly reflects that. It allows our installer partners to tap into the rapidly expanding smart home market which is currently worth close to £5bn per year."
For more information about Endurance Doors and the business' products, visit the company's website. Read our coverage about the SBD-accredited TouchKey solution here.