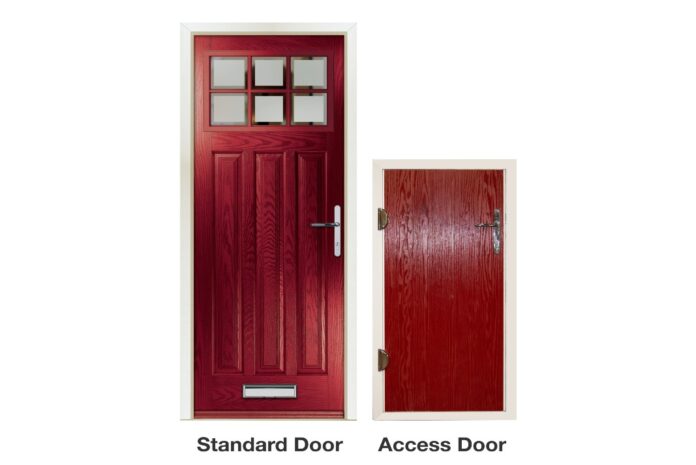 A team from the door supplier Force 8 has delivered distinctive, smaller-sized composite doors to a local housing authority. The unique doors are used as service access points within flats and apartments.
Crafted from standard door slabs, the composite doors have been engineered to incorporate the standard security features and locking mechanisms inherent in conventional composite doors. The fusion of unconventional sizing and top-tier security underscores the Force 8 team's commitment to marrying practicality with security, according to the business' representative.
"Most door manufacturers prioritise the mass production of standardised composite doors, inadvertently leaving a void in the market for bespoke one-off projects," said Lisa Mottershead, Force 8's operations director. "This is particularly evident with our arched and part-arched doors. The fact that we manufacture the frames as well, gives Force 8 a competitive advantage."
The Force 8 team works within a comprehensive manufacturing facility that is augmented by a paint plant. This enables the company to fulfil orders of varying dimensions, and according to precise specifications. Read more about the Force 8 online the business' dedicated website.