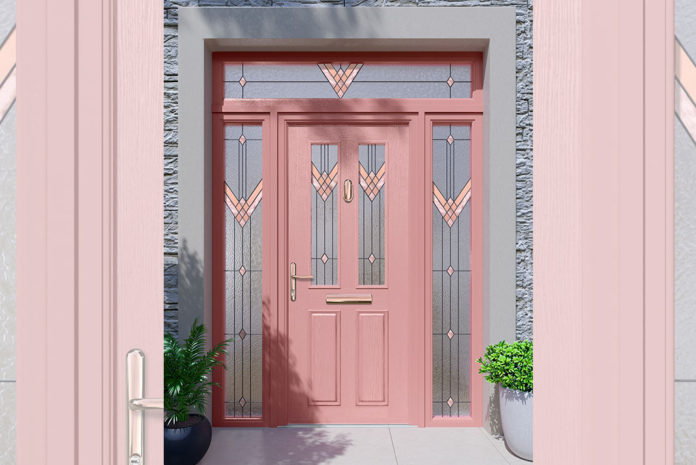 Apeer says that its new Rose Gold Collection will provide a 'cutting edge' for installers looking to separate their offer from the competition.
According to Apeer, the new Sweet door furniture from Brisant Secure, combines 'beautifully' with the composite door specialist's pink door shades to offer a 'thoroughly on-trend combination', whilst creams and pastel colours allow an 'even bolder choice' to bring out the rich hues of the furniture and designs of cassettes and sidelights produced by Apeer's glass studio.
Sweet hardware has been widely applauded for the performance of its furniture range – for example it has been tested to withstand over 30 times the limit required for the official EN 1906:2012 corrosion standard – with great attention also given to aesthetics. Door furniture includes lever handle, escutcheon and letter plate options in Rose Gold, Gold, Chrome and Black.
"The Apeer Rose Gold Collection is the perfect embodiment of our assertion that composite residential doors may be bought as much a part of the styling of a home, as for function," said Apeer's Asa McGillian. "And that homeowners may easily tie in the styling of their entrance door with home decoration, as much as being a part of larger, more radical – and therefore less frequent – home improvement projects."
All Apeer doors now benefit from a strengthened aluminium mesh in their core, combined with class-leading thermal performance and the highest specification security hardware. A further option is Brisant's Ultion Smart lock for 'next generation' security and access technology.