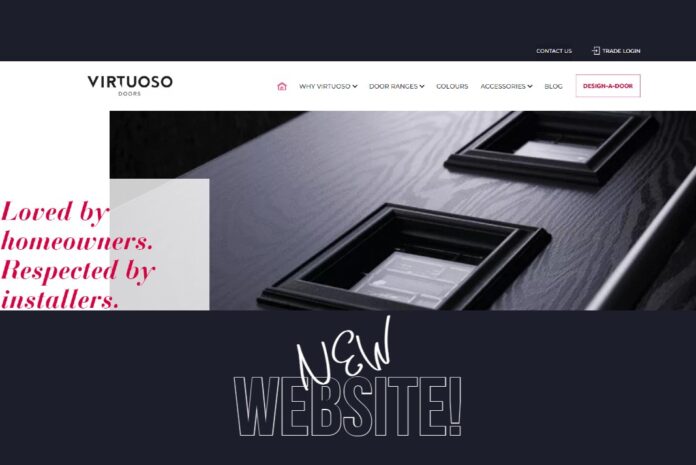 Composite door manufacturer Virtuoso Doors has launched an updated website that features a new 'design-a-door' portal. The new site showcases the manufacturer's complete range of composite doors and accessories, in both traditional and contemporary styles. It also includes the design-a-door portal, which aims to allow users to create 'the perfect door for your project in just a few clicks'. Professional users have the option to create an account using Virtuoso's trade log in function to streamline the order process.
David Wheatcroft, managing director of Virtuoso Doors, said: "We have been making improvements to the quality and choice of our products – so it's great to be able to demonstrate this quality with a new website. The design-a-door portal offers you the opportunity to build your customer the perfect door for their requirements – whether it's a different choice of door design, glass, hardware or one our extensive colour options."
Virtuoso Doors manufactures high-quality composite doors and PVC-U door panels through a mix of precision engineering and workshop finishing, supplying doors that its representatives say has stunning detail and unrivalled quality. For more information, visit virtuoso-doors.co.uk.